MEXC P2P has updated the security measures for release of tokens to protect the security of your assets.
Starting from November 07, 2022, 18.00 PM (UTC+8), if you buy crypto via MEXC P2P, you will need to enter the verification code (either using Google Authenticator 2FA security code / SMS verification code / Email verification code) before releasing the tokens.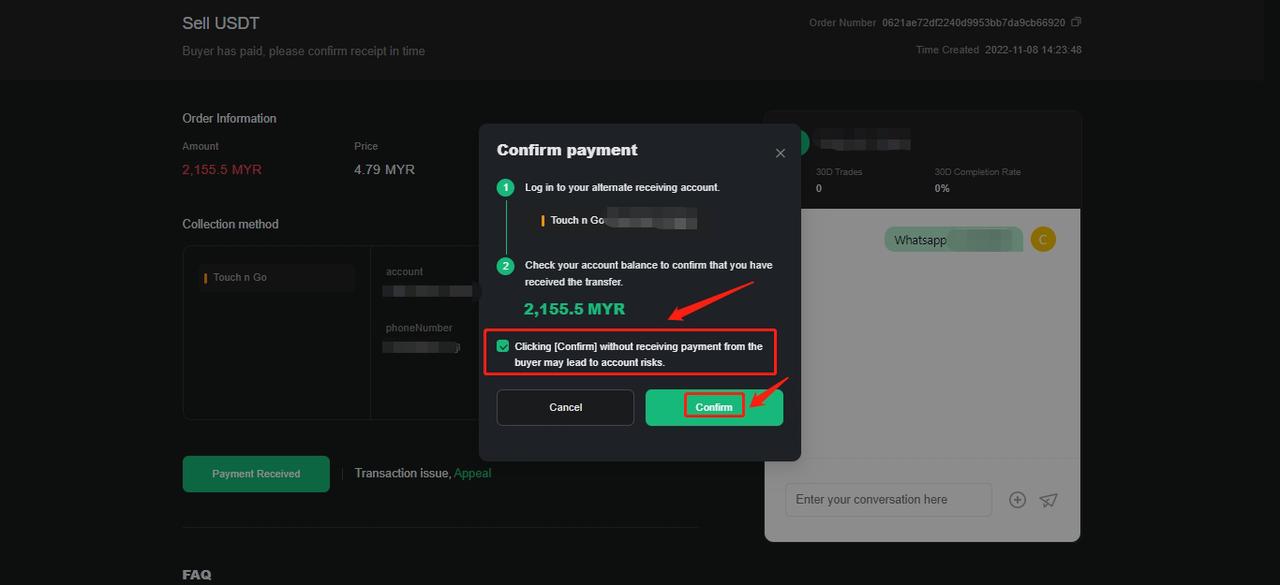 Step 1: Once you've successfully received your payment from the buyer, click on the Payment Received. A message box will pop-out directing you to Confirm payment. You need to tick the box and be aware that "Checking [Confirm] without receiving payment from the buyer may lead to account risks."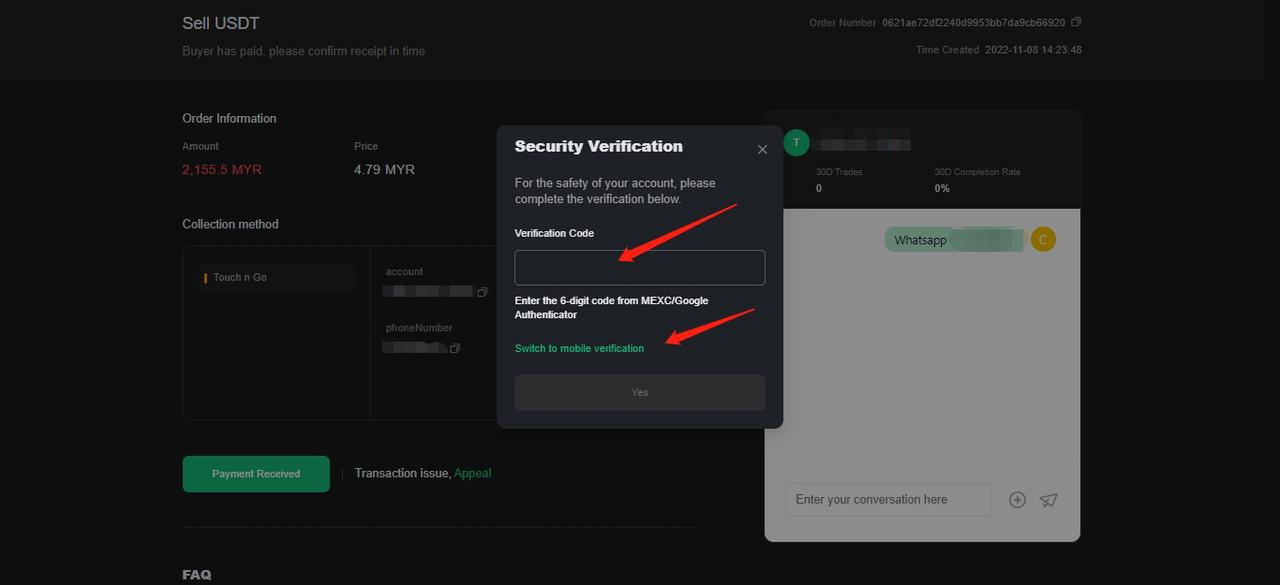 Step 2: Next, you'll be directed to another pop-out message box. Enter the six (6)-digit Google Authenticator 2FA security code that has to be accessed via your Google Authenticator App. Alternatively, you may choose "Switch to mobile verification".
Note: Each 30 minutes, you (as a seller) are required to complete this Security Verification.
Please make sure you've received the funds from the buyer before releasing your coins!
Enjoy trading on MEXC.
MEXC Team
November 2022