Dear Users,
MEXC will list Digihealth (DGH) in the Innovation Zone and open trading for the DGH/USDT trading pair. The specific timeline is as shown below:
Note: The price may move greatly for projects in the Innovation Zone. Please be cautious of the risks.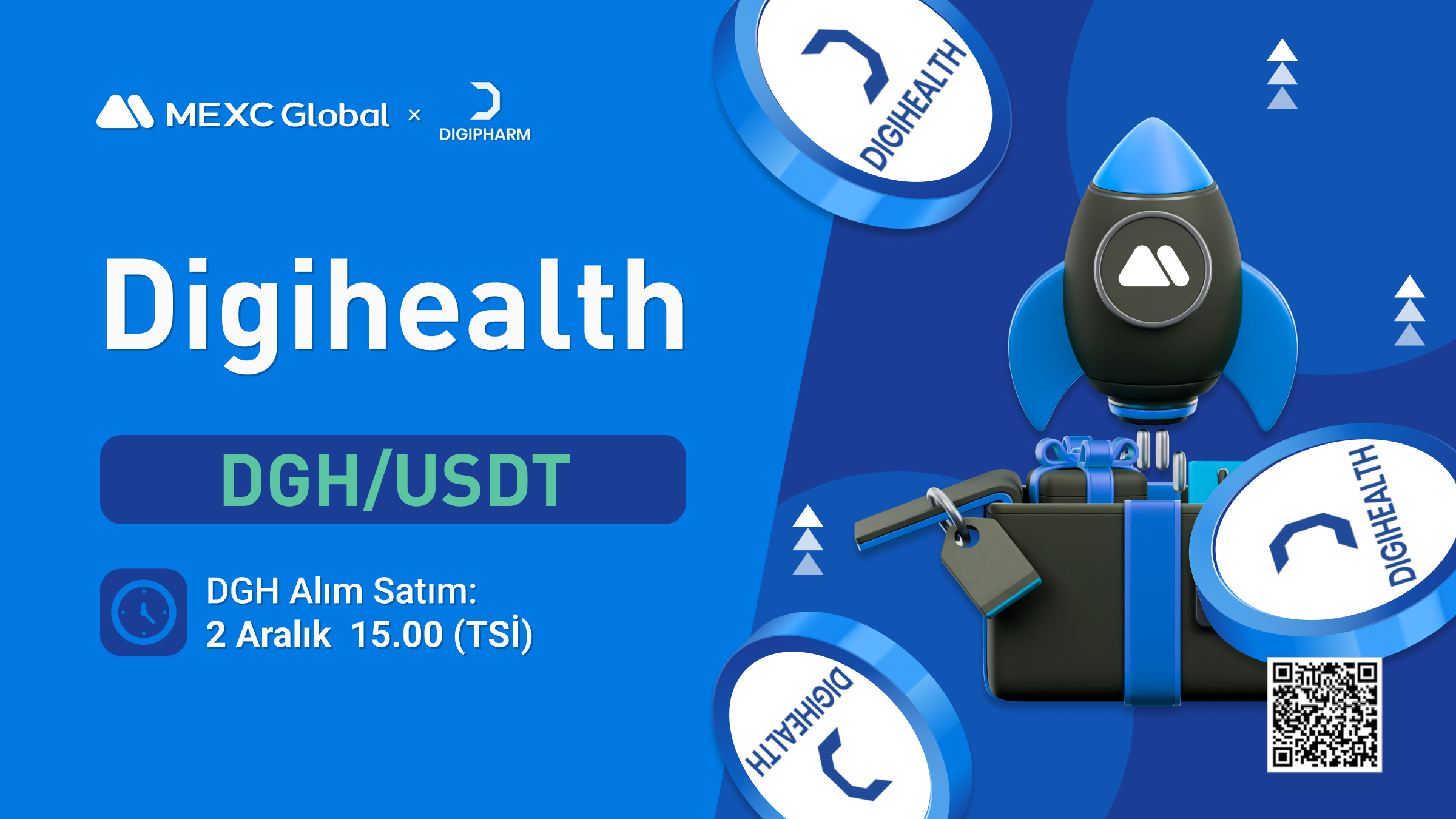 Project Info
(This information is provided by the project team. Strictly for references only.)
Project Name: Digihealth (DGH)
Maximum Supply: 100,000,000 DGH
Official Website: https://digipharm.io/
Block Explorer (BEP-20):
https://bscscan.com/address/0xA87584Cfeb892C33A1C9a233e4A733b45c4160E6
Twitter: https://twitter.com/digipharmteam
Telegram: https://t.me/digipharm
Project Brief Introduction:
Digipharm manages and processes performance-based healthcare procurement agreements for healthcare organizations that enable payment for healthcare technologies and services based on how well they work. Digipharm's 'Reimburse' platform is a B2B offering currently in use by governmental bodies, insurance companies and top 10 pharmaceutical manufacturers around the world.
Digihealth is a patient and public ecosystem that will be a one-stop healthcare application that provides all you need to manage and earn from your health data, earn by sharing feedback on how well treatments work for you, earn by engaging in healthy activities and access high quality healthcare consultations wherever you are in the world. Digihealth aims to be the most widely used public healthcare application after Apple and Samsung Health.
Find us on
Medium: https://medium.com/mexcglobal
Telegram: https://t.me/MEXCEnglish
Twitter: https://twitter.com/MEXC_Global
Facebook: https://www.facebook.com/mexcglobal
Discord: https://discord.com/invite/4Jrghy7gxs
Instagram: https://www.instagram.com/mexcglobal/
Blog: https://blog.mexc.com/
Buy USDT Instantly here: https://otc.mexc.com/
Refer a friend to enjoy a high rebate, create your personalized invitation link today: https://www.mexc.com/invite
Enjoy trading on MEXC.
The MEXC Team
2 December 2022