Dear Users,
MEXC will list DUX (DUX) in the Innovation Zone and open trading for the DUX/USDT trading pair. The specific timeline is shown below:
Note: The price may move greatly for projects in the Innovation Zone. Please be cautious of the risks.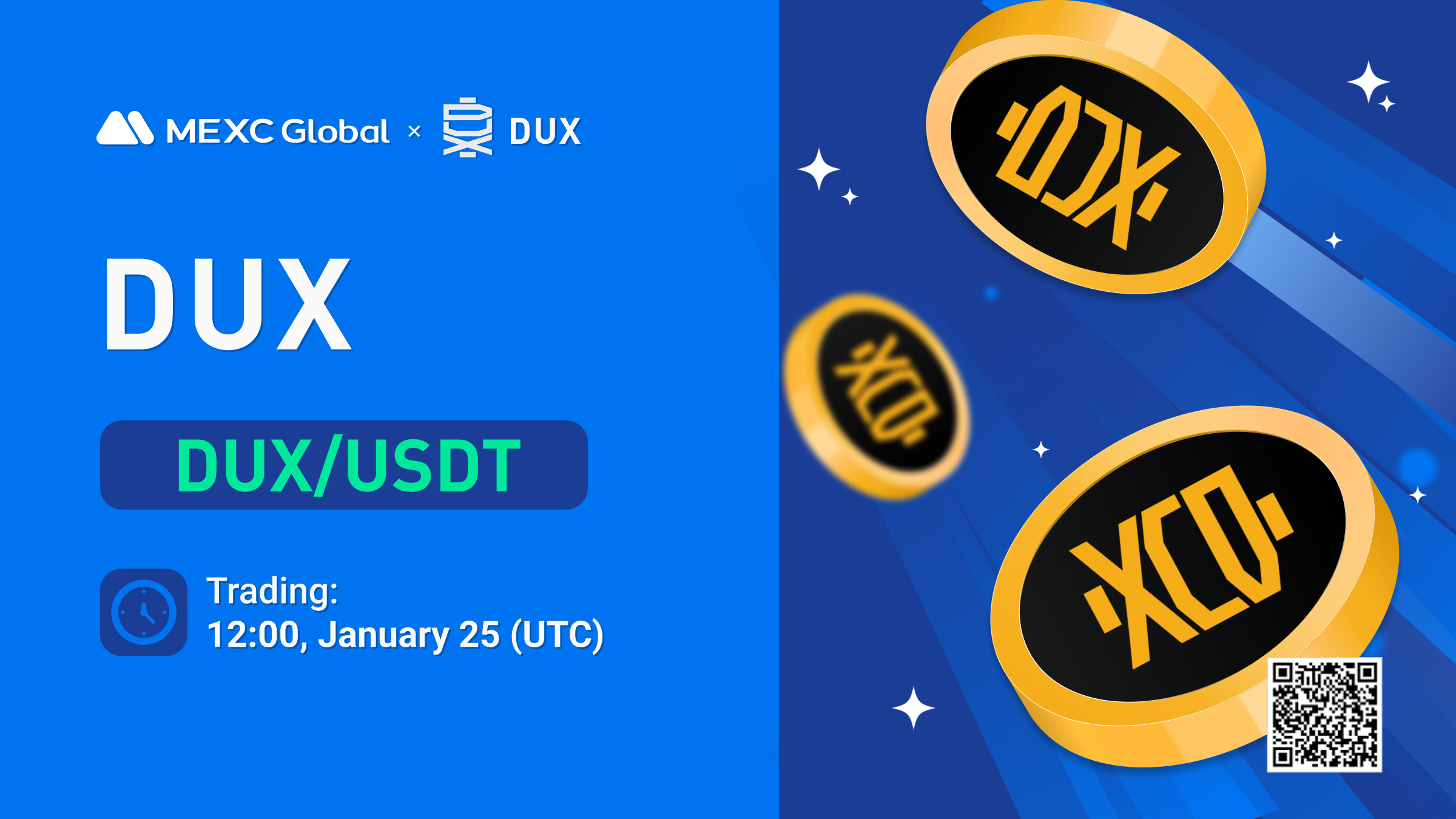 About DUX (DUX)
Dux started in June 2020, focusing on using blockchain infrastructures for better services and products and to provide security in the onboarding of new entrants
The direction of the DUX ecosystem always has the following purpose: Socioeconomic transformation through the generation of distributed income in a context of inclusion and empowerment of users; Facilitating the transition from the Web 2.0 to Web 3.0 economy; Materialization of attractive, safe and profitable business opportunities for all our stakeholders.
With planning focused on generating and creating a profound socioeconomic transformation in LATAM through the technological empowerment of our userbase and the innovations arising from the Web 3.0 economy. Moving towards a Web 3.0 ecosystem in the form of a DAO that directly participates in the safe entry of more than 100 million people into the Web 3.0 ecosystem over the next 10 years.
Maximum Total Supply: 1,000,000,000
Official Website | Block Explorer | Twitter|Telegram | Discord
Risk Warning
Cryptocurrency investment is subject to high market risk. Please make your investments cautiously. MEXC Global will make the best efforts to choose high-quality tokens, but will not be responsible for your investment losses. As a digital asset trading platform that respects the community, MEXC adheres to the principle of truthful, transparent, and fair trading with no malicious intent. We are committed to providing users with safer, more efficient, and more reliable digital assets trading.
Find Us On
Twitter |Telegram |Medium |Facebook |Discord|Instagram|Blog
Buy USDT Instantly here: https://otc.mexc.com/
Refer a friend to enjoy a high rebate, create your personalized invitation link today: https://www.mexc.com/invite
Enjoy trading on MEXC.
The MEXC Team
23 January 2023