Dear Users,
MEXC will list TourismX (TRMX) in the Innovation Zone and open trading for the TRMX/USDT trading pair. The specific timeline is shown below:
Note: The price may move greatly for projects in the Innovation Zone. Please be cautious of the risks.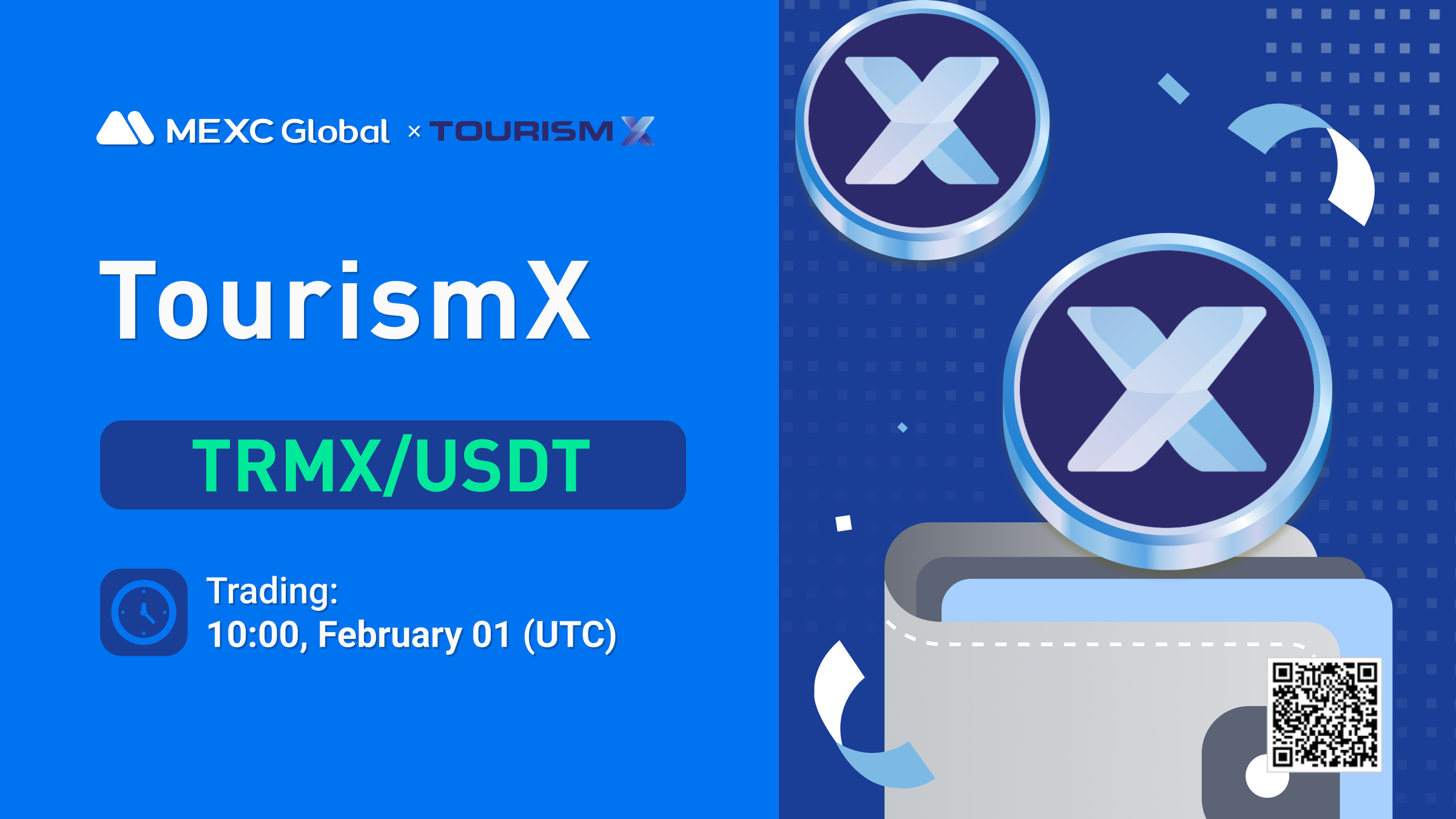 About TourismX (TRMX)
TourismX Project, supported by the renowned World Tourism Forum Institute and World Tourism Fund & Investment (WTFI) Holding is a revolutionary idea and innovative financing system where the Project will generate funds through TRMX Token and then will invest these funds into carefully selected promising Tourism projects across the globe. Once these projects become profitable in total, a part of the profit (up to 50%) will be used to buy back TRMX Tokens from the market to be locked in Treasury, decreasing the number of tokens in circulation and aiming to positively impact the price of the TRMX Token.
Maximum Total Supply: 1,000,000,000
Official Website | Block Explorer | Medium | Twitter|Telegram | Discord | Whitepaper
Risk Warning
Cryptocurrency investment is subject to high market risk. Please make your investments cautiously. MEXC Global will make the best efforts to choose high-quality tokens, but will not be responsible for your investment losses. As a digital asset trading platform that respects the community, MEXC adheres to the principle of truthful, transparent, and fair trading with no malicious intent. We are committed to providing users with safer, more efficient, and more reliable digital assets trading.
Find Us On
Twitter | Telegram | Medium | Facebook | Discord|Instagram|Blog
Buy USDT Instantly here: https://otc.mexc.com/
Refer a friend to enjoy a high rebate, create your personalized invitation link today: https://www.mexc.com/invite
Enjoy trading on MEXC.
The MEXC Team
30 January 2023