Dear users,
To celebrate the launch of CORE on MEXC, MEXC and the CORE team will jointly host a series of events exclusively for MEXC users. There will be a total of $30,000 CORE up for grabs!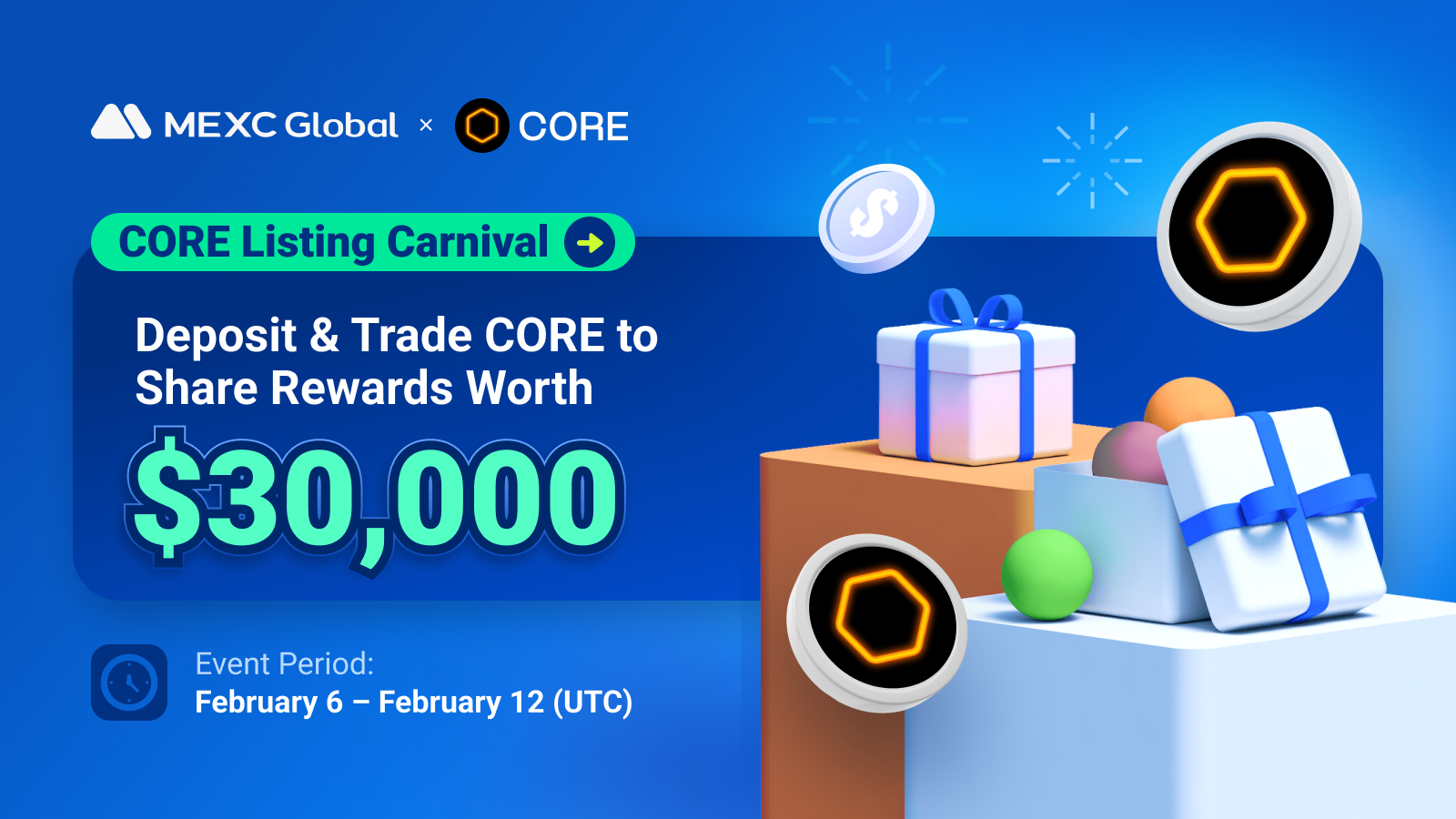 Check out the details below and win your share of the fantastic prizes:
🎁 Event 1: MEXC x CORE Deposit Contest - Register & Deposit to Win 20,000 USDT!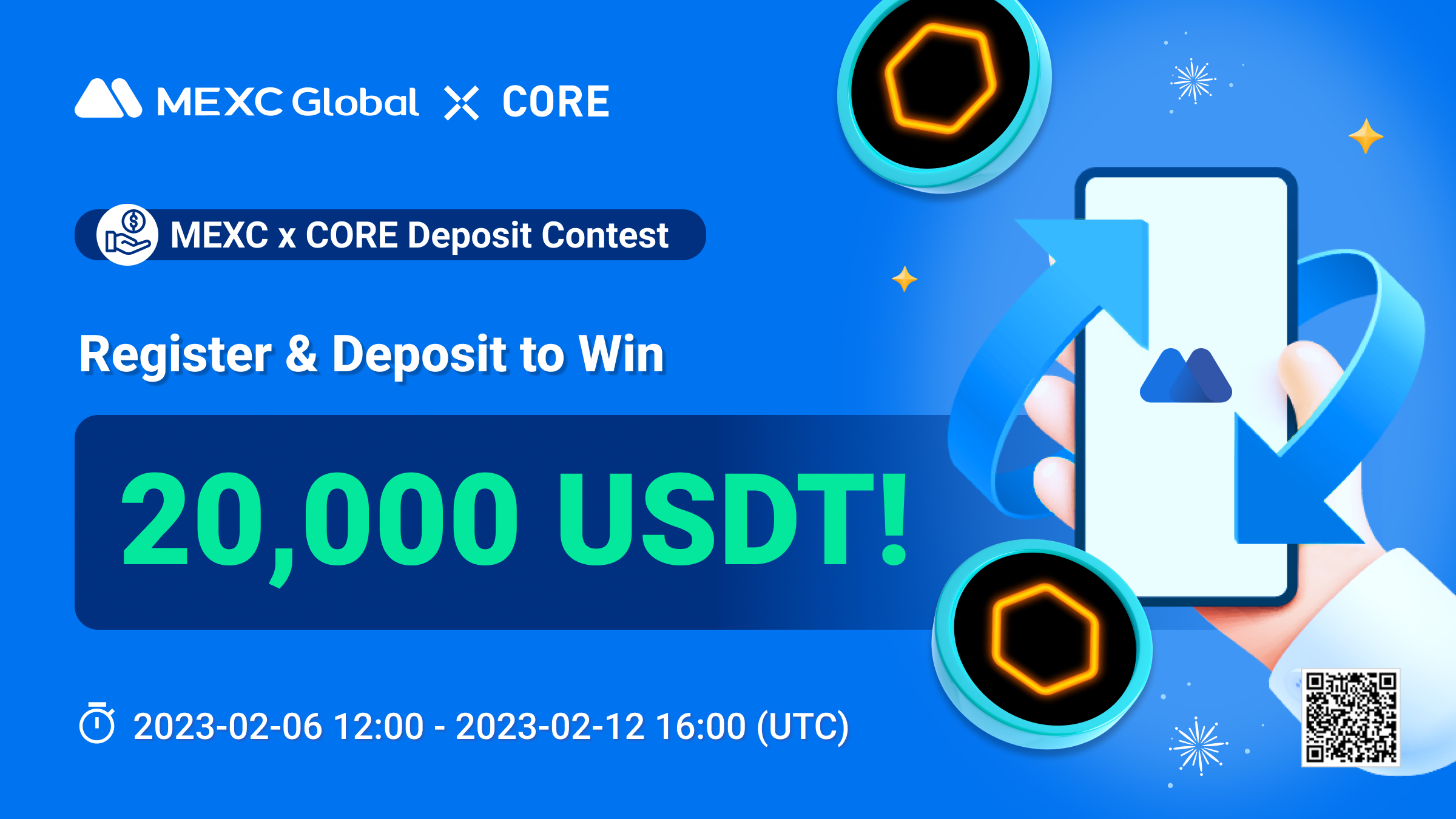 Event Period: 2023-02-06 12:00 - 2023-02-12 16:00 (UTC)
Deposit a minimum of 10 USDT worth of CORE to MEXC and be qualified for the rewards, it's that easy! Special rewards for the first 2,000 new users who register MEXC account and deposit CORE to their MEXC spot wallet!
🎁 Event 2: MEXC Trade Mining - Trade to Mine 2,000 Core (CORE)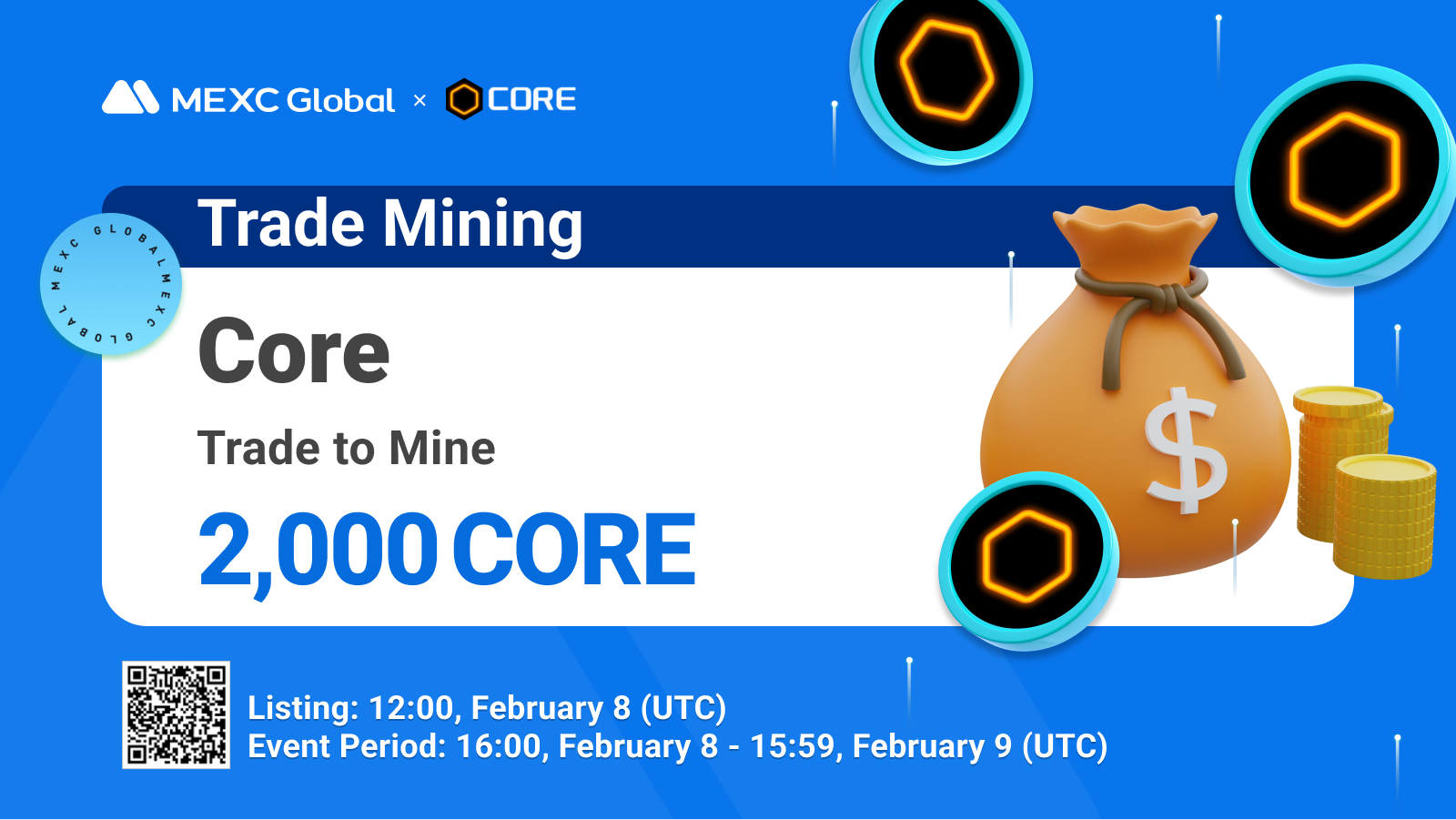 Event Period: 2023-02-08 16:00 - 2023–02-09 15:59 (UTC)
Calling out CORE traders!
The CORE trade mining session is launching, with 2,000 CORE to be won! Trade CORE and earn rewards at https://www.mexc.com/earn/trademining.
Note:
MEXC has the final interpretation right of the events. Please refer to the announcement of CORE deposit and trade mining event respectively for the terms and conditions applied.
For more information regarding the listing and project introduction of CORE, please refer: [Initial Listing] MEXC Will List Core (CORE) in Innovation Zone
Risk Warning
Cryptocurrency investment is subject to high market risk. Please make your investments cautiously. MEXC Global will make the best efforts to choose high-quality tokens, but will not be responsible for your investment losses. As a digital asset trading platform that respects the community, MEXC adheres to the principle of truthful, transparent and fair trading with no malicious intent. We are committed to providing users with safer, more efficient, and more reliable digital assets trading.
Find us on
Twitter | Telegram | Medium | Facebook | Discord|Instagram|Blog
Buy USDT Instantly here: https://otc.mexc.com/
Refer a friend to enjoy a high rebate, create your personalized invitation link today: https://www.mexc.com/invite
Enjoy trading on MEXC.
The MEXC Team
07 February 2023