1. Under what circumstances can I report fraud?
In any of the following situations, you can report fraud via MEXC's online customer support, email, or by filling out a form:
Someone contacts you by phone, SMS, or email falsely claiming to be a customer service representative requesting a money transfer.
Someone contacts you via social media offering investment assistance.
You deposit assets on a platform that claims they can help you profit from your trades, but refuse your withdrawal unless you pay extremely high taxes or interest.
Impersonating a customer service representative to help you pass KYC or make money transfers and asking you to allow them to remotely control your computer.
You were the victim of a scam asking you to invest and invite your friends to deposit money on a fake third-party service. After depositing, your assets will disappear.
Your wallet's private key was leaked and your assets are stolen from your wallet as a result.
2. How to Report Fraud
If any of the above situations occur, you can report theft/fraud through online customer support or email. Please provide the following information:
The circumstances of theft/fraud.
A screenshot of the assets withdrawn from your account.
Recipient TxID
Recipient address
Note: Victims/whistleblowers must complete KYC verification on MEXC to ensure that the information provided is legal and free of falsehoods, fabrications, or complicity in other scams.
(Note: After receiving the above information, the platform will temporarily freeze the suspected account according to the investigation results for those who provided information and adequate proof as required to confirm the fraud/theft.
The victim/whistleblower must report to the police within 48 hours after submitting the above information to MEXC, and provide a receipt verifying that their local police department has accepted the case. If the corresponding proof is not provided, the platform will unfreeze the assets as appropriate.)
3. How to provide a withdrawal screenshot, recipient TxID, and recipient address
*In the following example, BSC tokens were withdrawn from the MEXC platform.
Step 1: Screenshot the corresponding transaction on the withdrawal tab: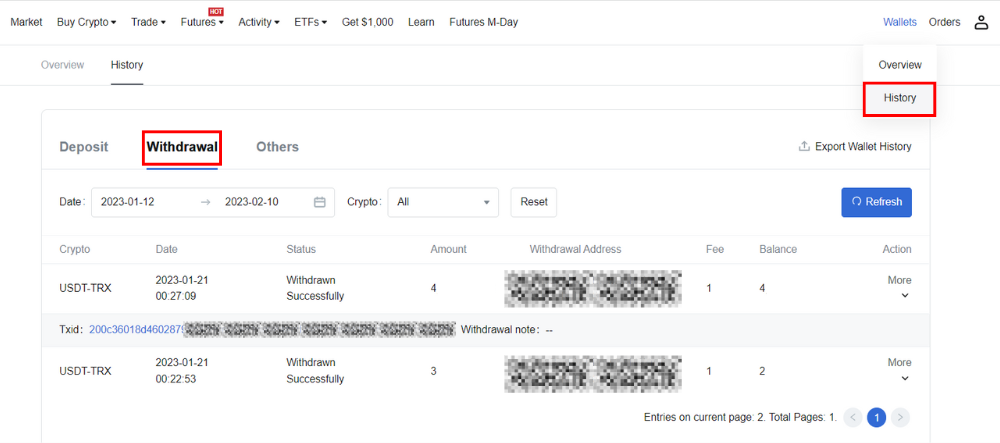 Step 2: Find the corresponding TxID in the withdrawal record, click on the TxID to look at the blockchain transfer record.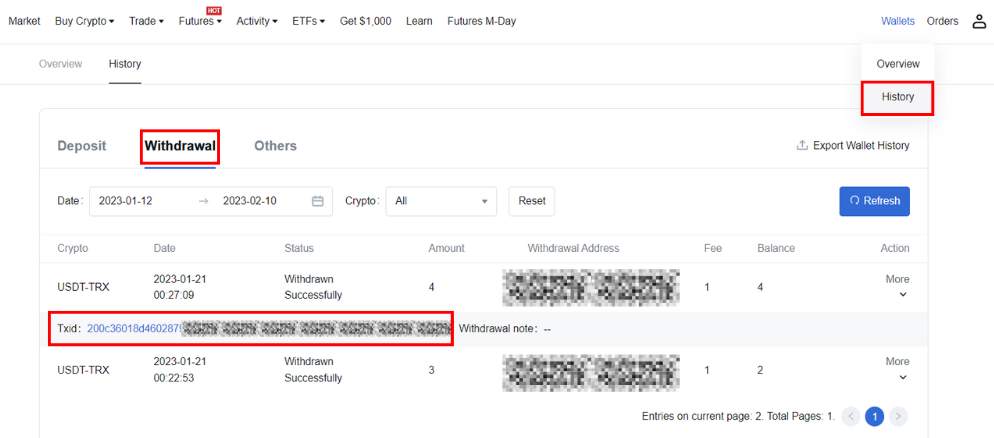 Step 3: Find the recipient address in the "Tokens Transferred" section behind "To".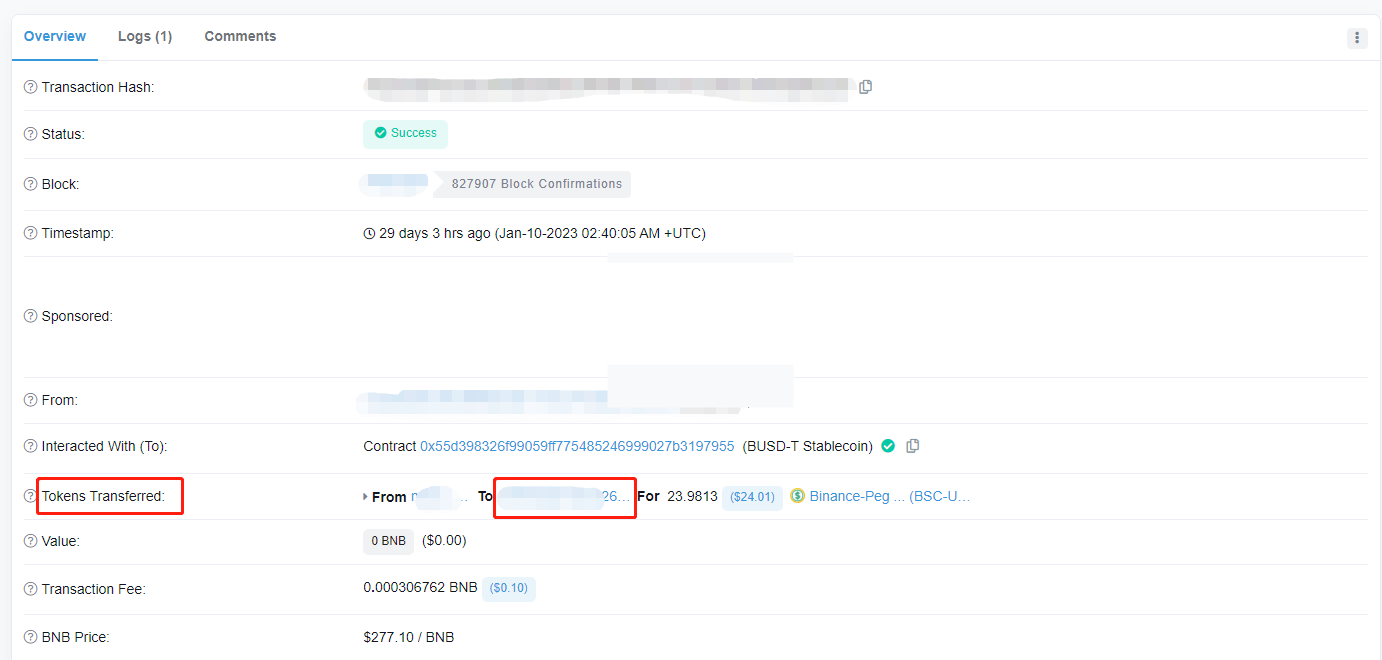 Step 4: After clicking the address, copy the address, and then contact MEXC customer service to check whether the address belongs to a MEXC account.
4. How can I check my case status?
MEXC actively cooperates with and provides assistance to investigations by law enforcement agencies. Due to the legal restrictions, we cannot divulge any information about ongoing investigations to the affected party. Please contact the relevant law enforcement agency for the latest developments in your case.
MEXC encourages users to contact law enforcement to report any scams. MEXC works closely with law enforcement agencies to assist them in investigating and prosecuting anyone who may be involved in fraudulent activity.Stolen Asset Handling Process