Dear MEXCers,
MEXC will list NanoByte Token (NBT) in the Innovation Zone and open trading for the NBT/USDT trading pair. The specific timeline is shown below:
Note: The price may move greatly for projects in the Innovation Zone. Please be cautious of the risks.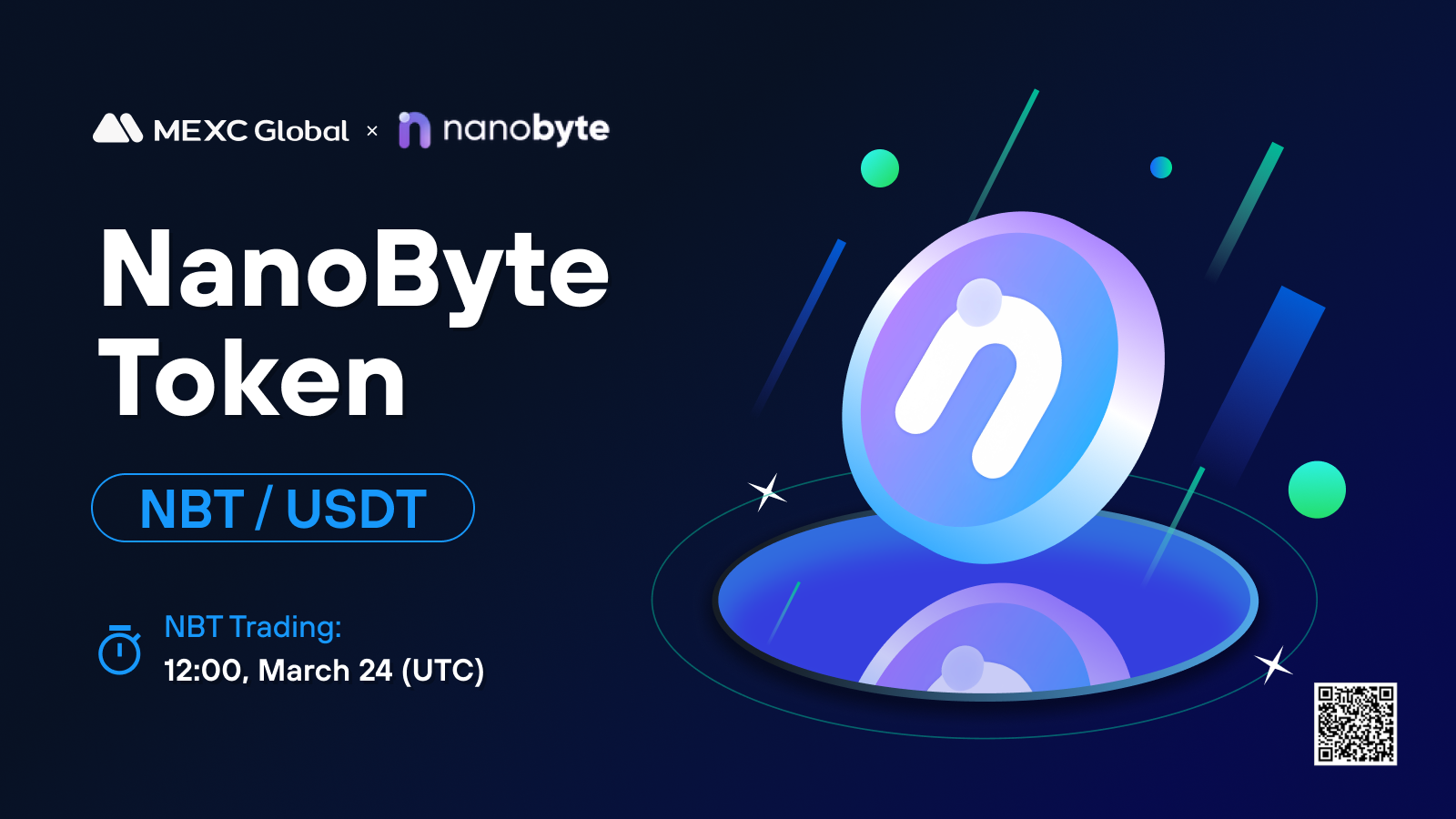 About NanoByte Token (NBT)
NanoByte is a cryptocurrency (crypto) project with a bold vision to drive the adoption of crypto and make crypto mainstream & legitimate, with Indonesia as our first market.
Total Supply: 9,980,050,000 NBT
Official Website | Block Explorer (BEP-20) | Block Explorer (ERC-20) | Twitter | Telegram | Medium | Whitepaper
Find us on
Twitter | Telegram | Medium | Facebook | Discord|Instagram|Blog | Reddit | YouTube
Buy USDT Instantly here: https://otc.mexc.com/
Refer a friend to enjoy a high rebate, create your personalised invitation link today:
Enjoy trading on MEXC.
The MEXC Team
23 March 2023