Step 1 : Log in MEXC Official web. After successful login, please click the [Wallet]-[Overview].

Step 2 : Click on the [Withdraw] button on the right side of wallet page

Note: If your assets are in your Fiat Account, please transfer them from the Fiat Account to the Spot Account
Step 3: Enter the token name that you want to withdraw
After confirming that the address is correct, copy it into the [Withdrawal Address] column, and enter the withdrawal amount, and the system will automatically match you with the corresponding network. The system will automatically calculate the handling fee and withdraw the actual amount : Actual amount received = amount of withdrawals - withdrawal fees.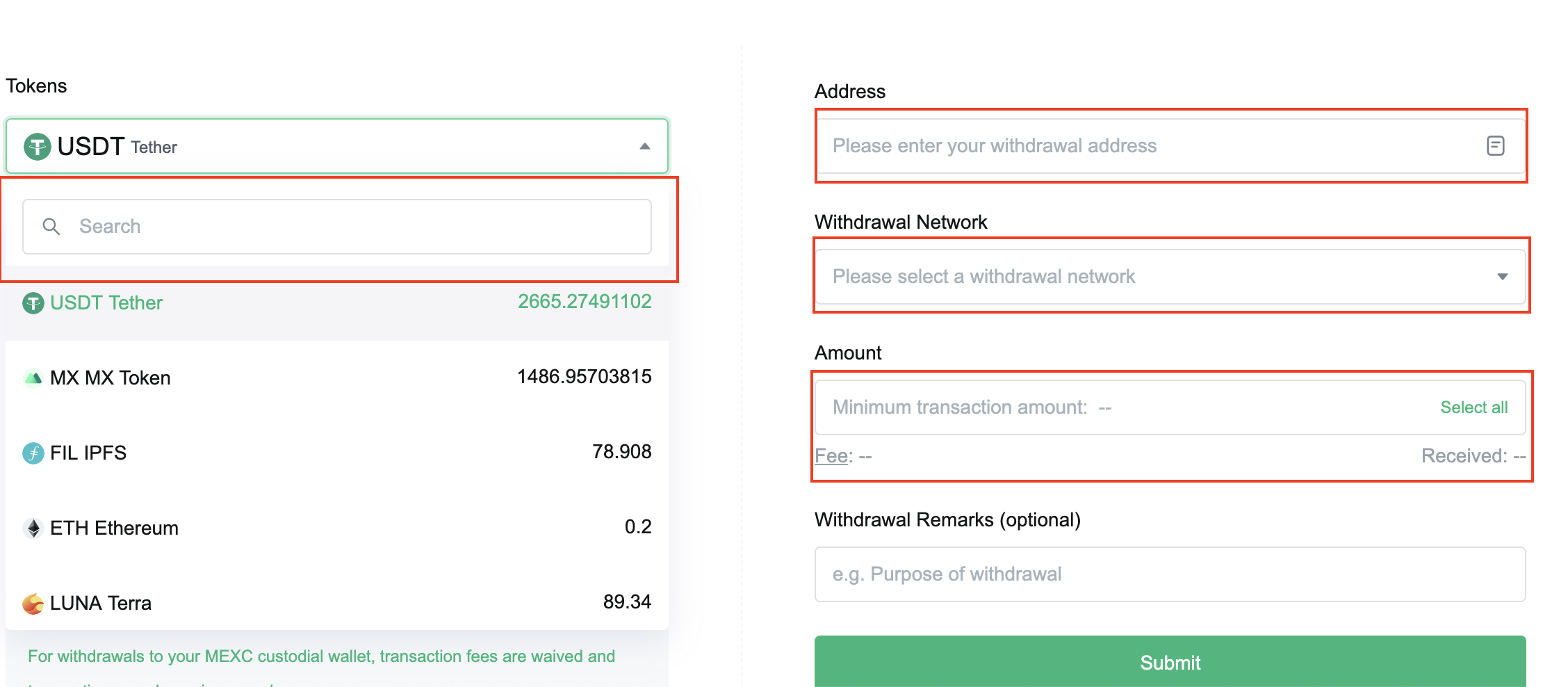 If you choose partially withdrawal, taking the (EOS) withdrawal network as an example, you will see the prompt "Address and Memo must be filled in at the same time to successfully withdraw USDT-EOS". Be sure to fill in this Memo when withdrawing, otherwise the "token" will be lost (Note: Due to different translations, the Tag will be displayed as a label, Memo or Payment ID on some platforms)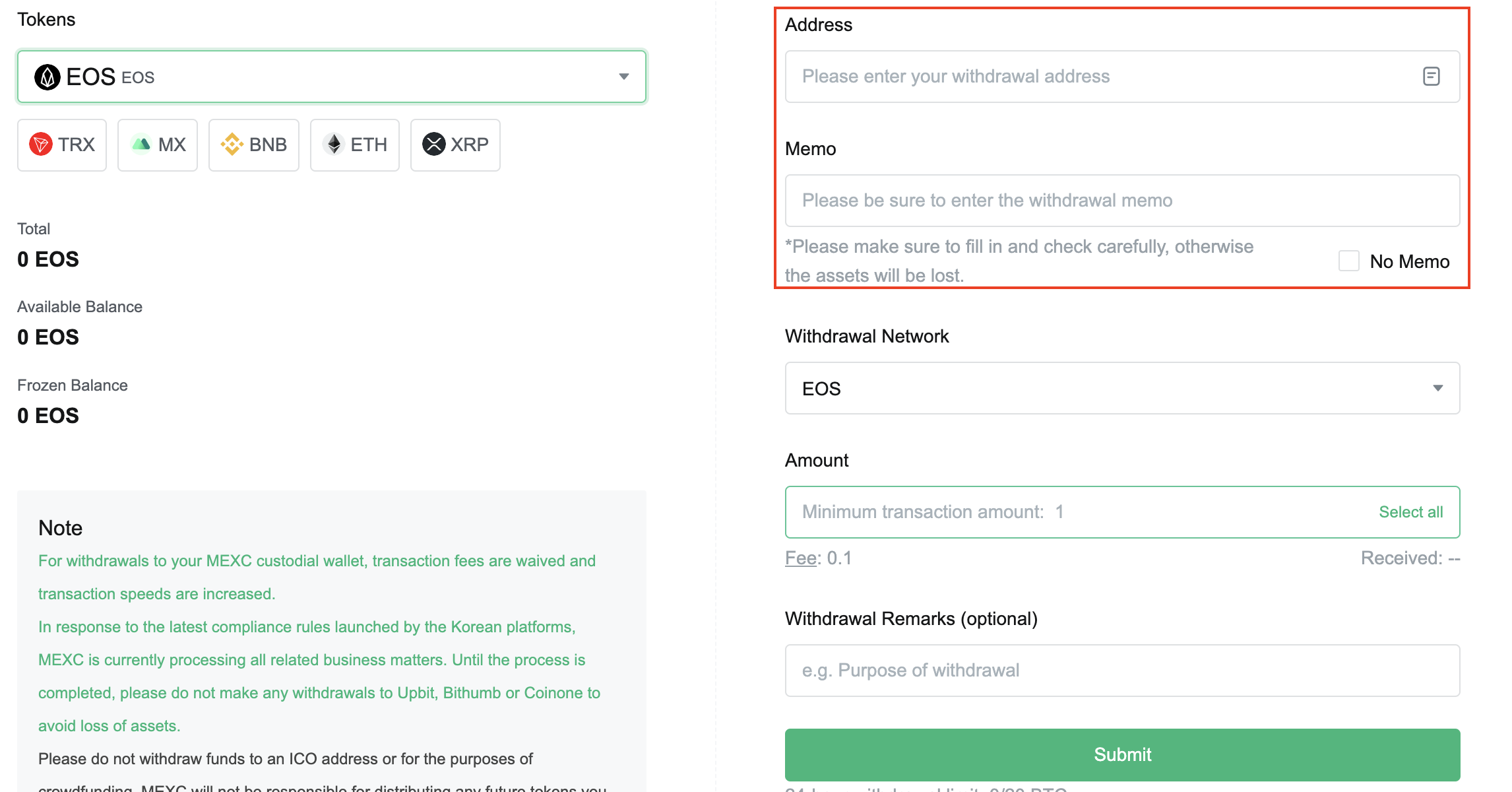 Step 5: After the withdrawal is successful, go back to [Wallet] - [History] - [Withdrawal Records], select the [Withdrawal] you want to view and the corresponding [Date] to view the withdrawal record of the currency. After finding accurate withdrawal record, click the corresponding Txid to enter the blockchain and check the progress of the withdrawal.

Please note:
Please check your withdrawal address carefully before withdrawing tokens.

Please note that there is a minimum withdrawal amount. Withdrawals with less than the minimum amount will not be processed by the system.

The withdrawal fee is charged on the chain and will fluctuate in real time according to the on-chain situation.