Step1:Find "Buy Crypto",set your payment methods and other settings.
[Buy Crypto]

[Setting]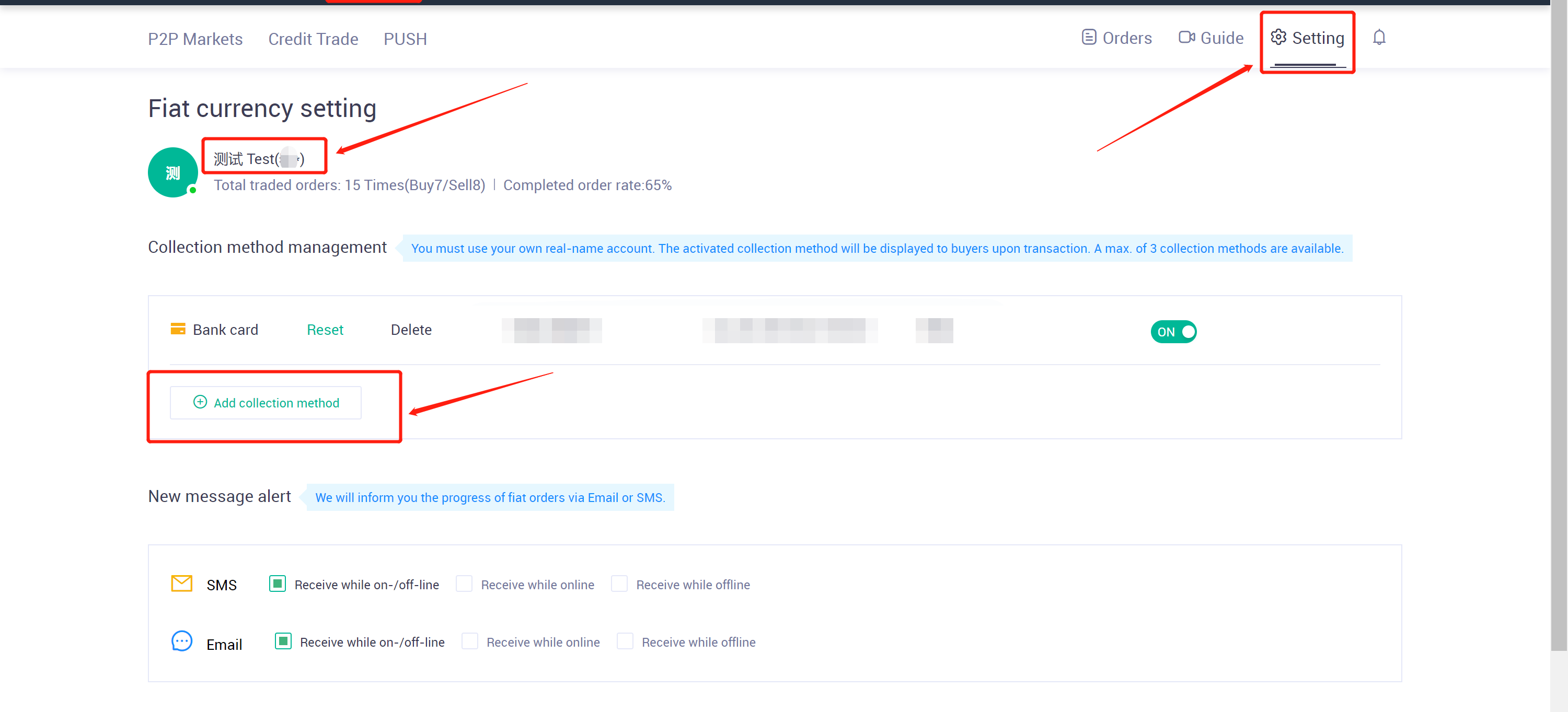 USDT Purchasing Tutorial
[P2P Markets][Buy]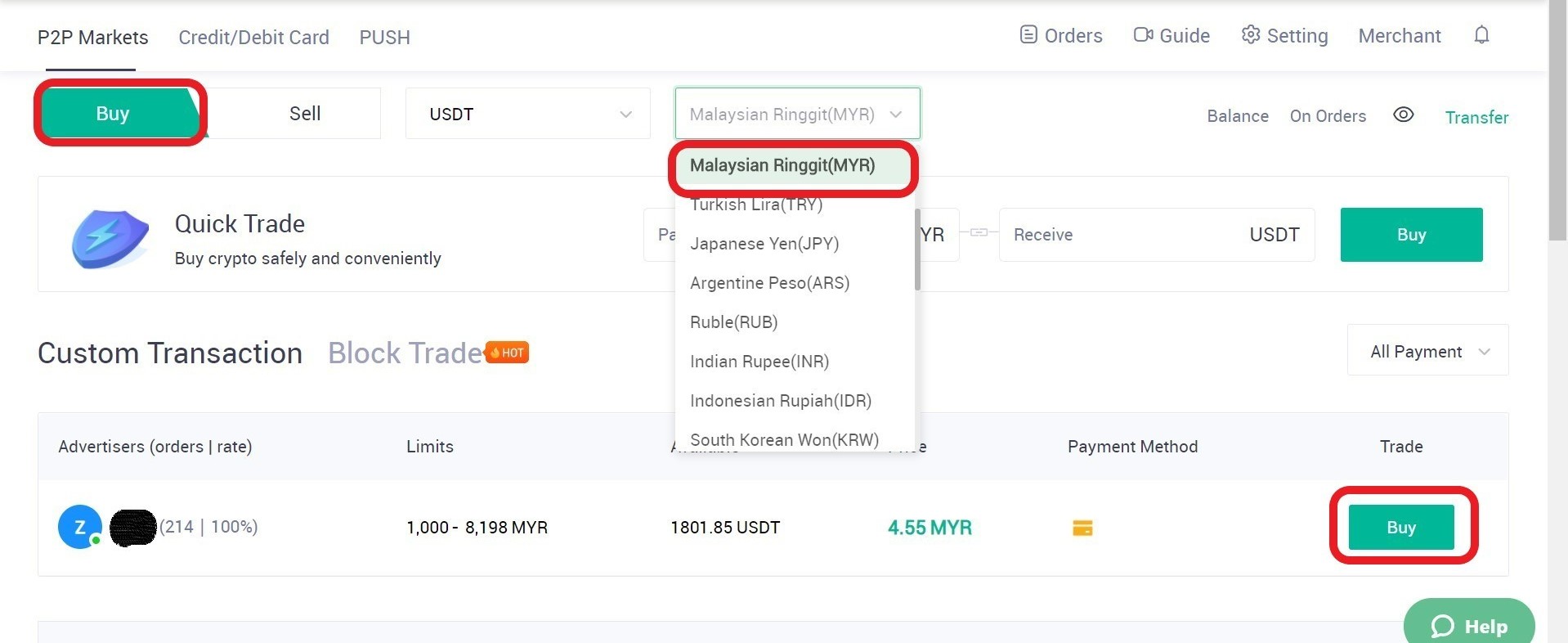 [Order]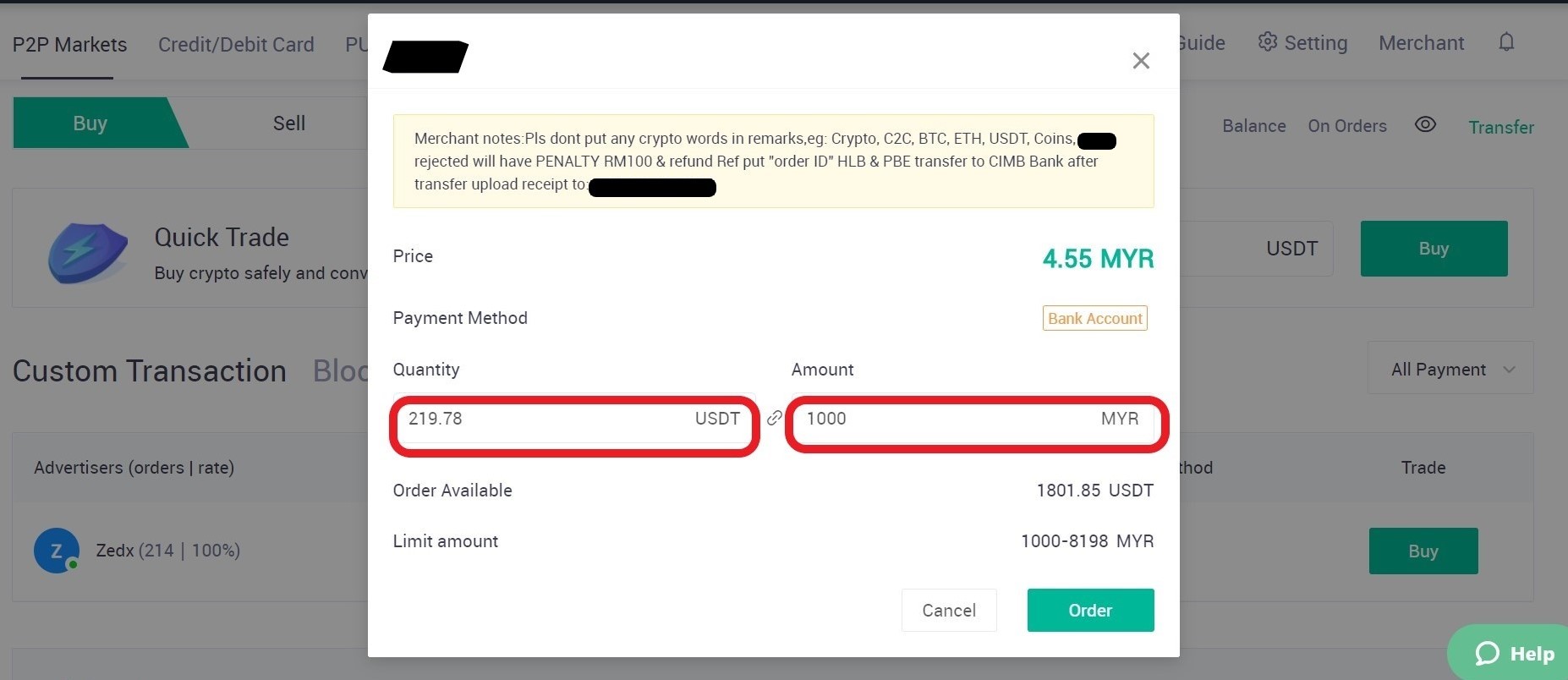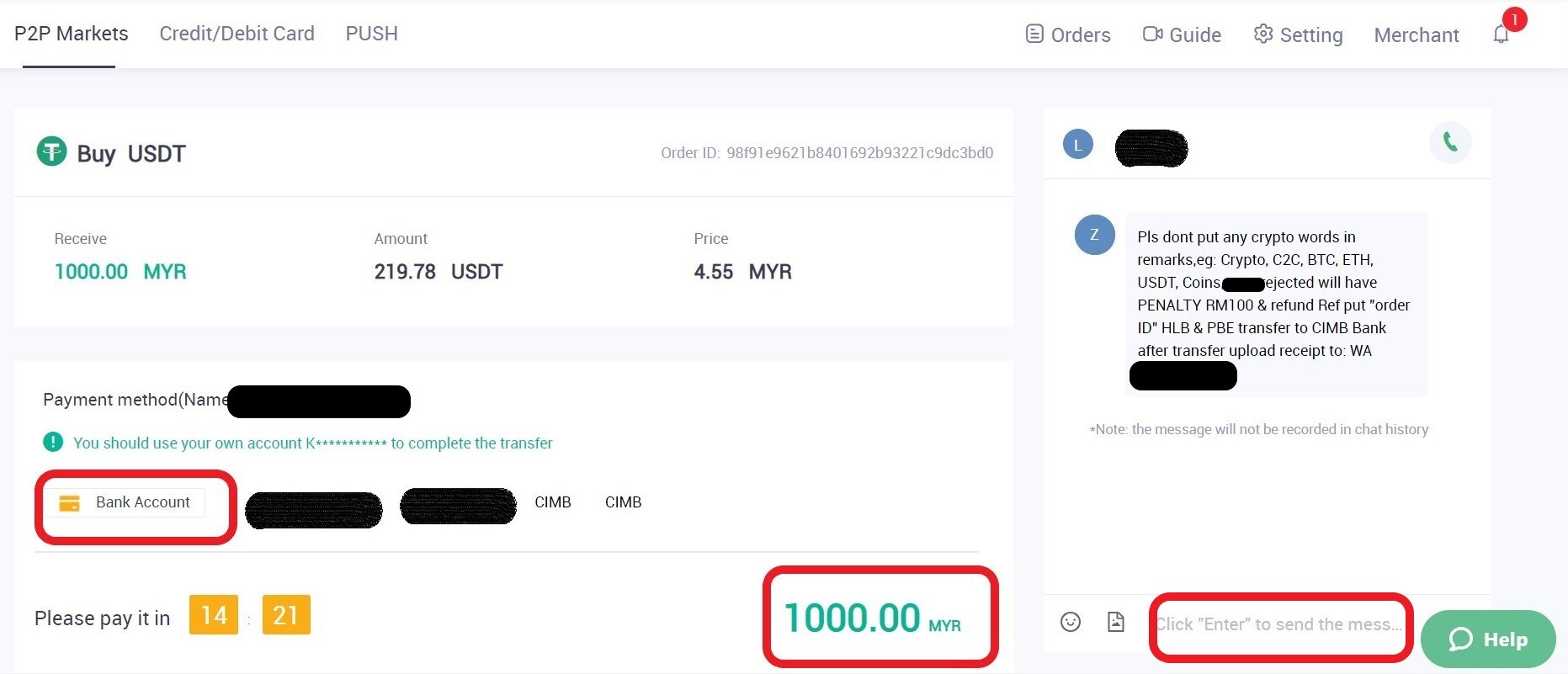 Note: Please communicate the transaction details with the merchant in the chat box (such as provide transaction receipt), so that you can better complete the transaction.
[USDT selling tutorial]
[P2P Markets][Sell]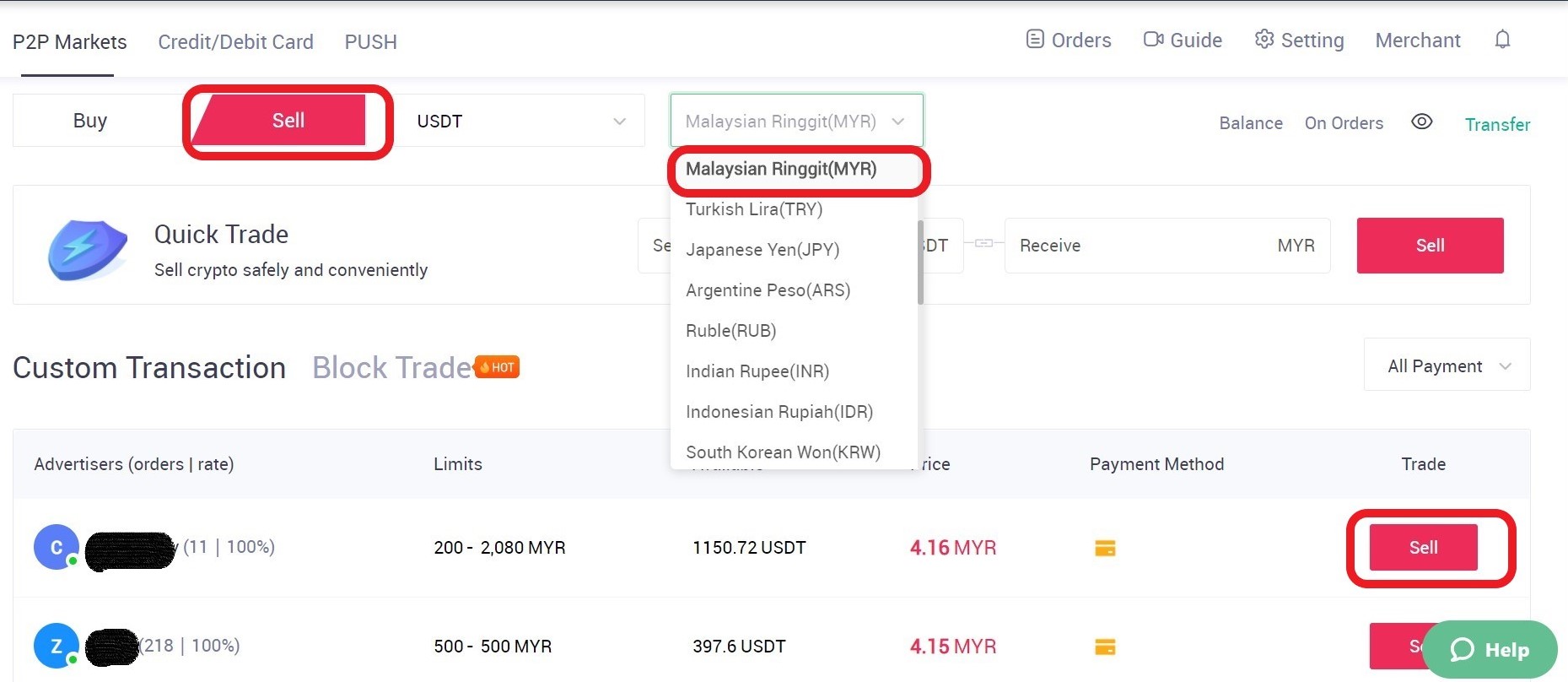 [Order]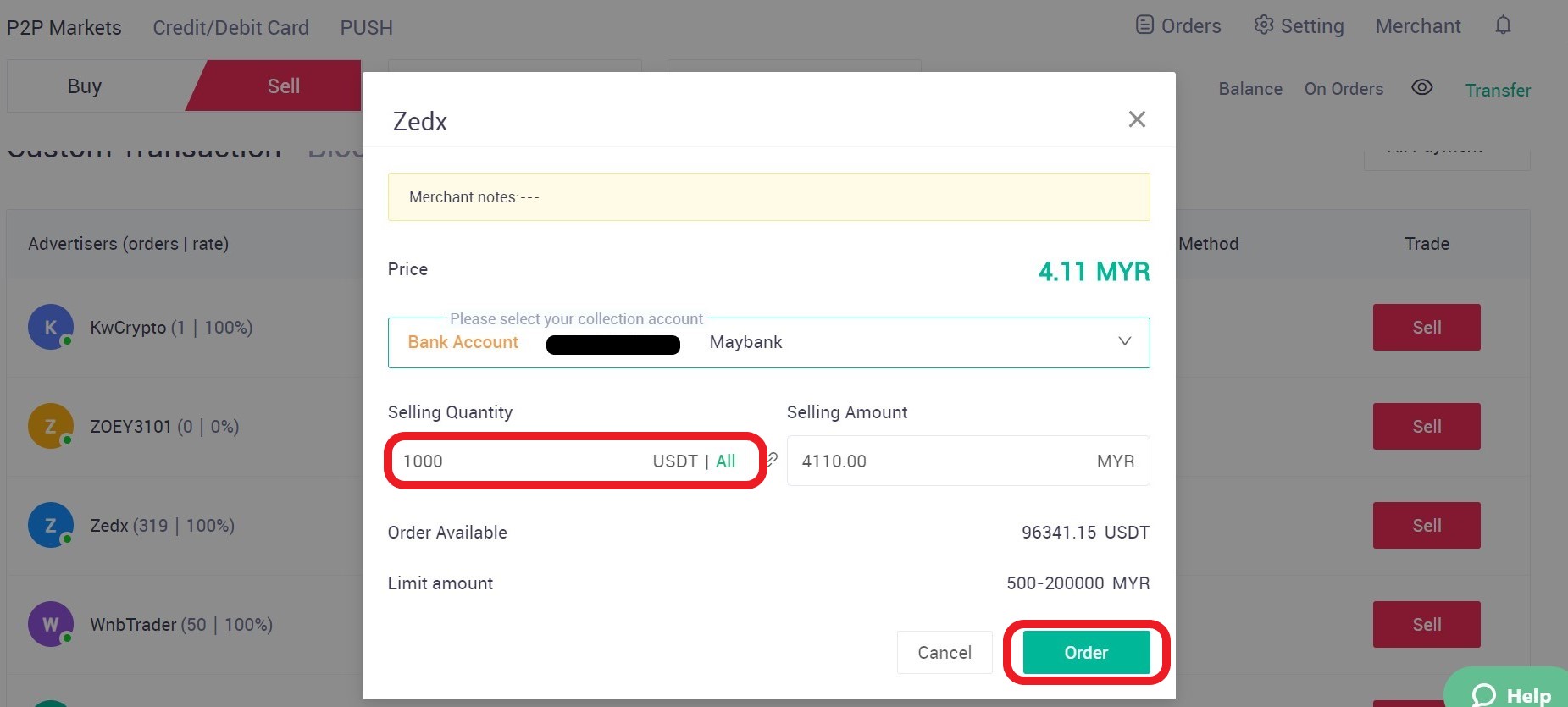 If you did not received the payment within designated timeframe, please contact merchant or submit appeal to solve this.
Note: You can ONLY use your own personal bank card to receive the fund.
P2P Trading on APP
[Trade]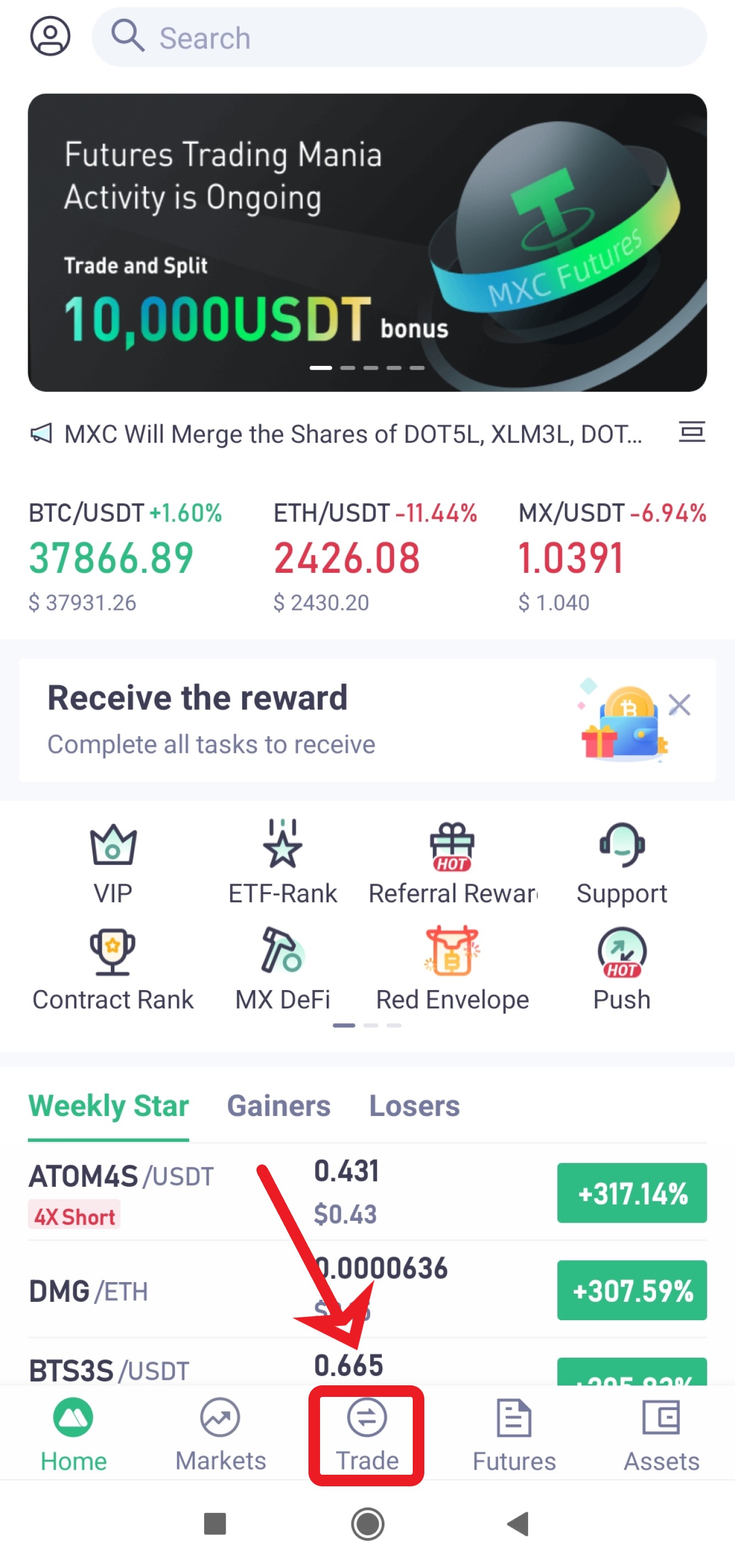 [Fiat]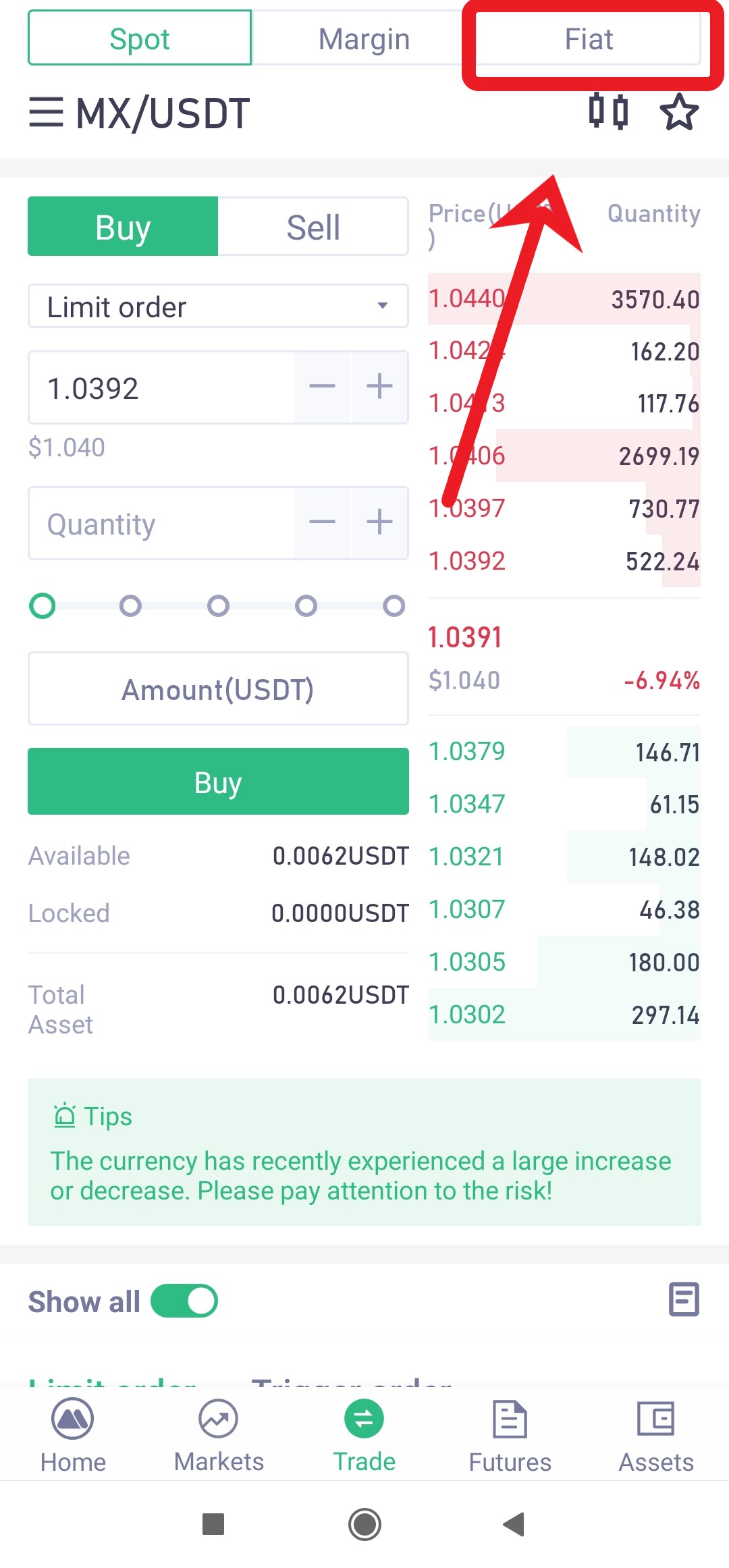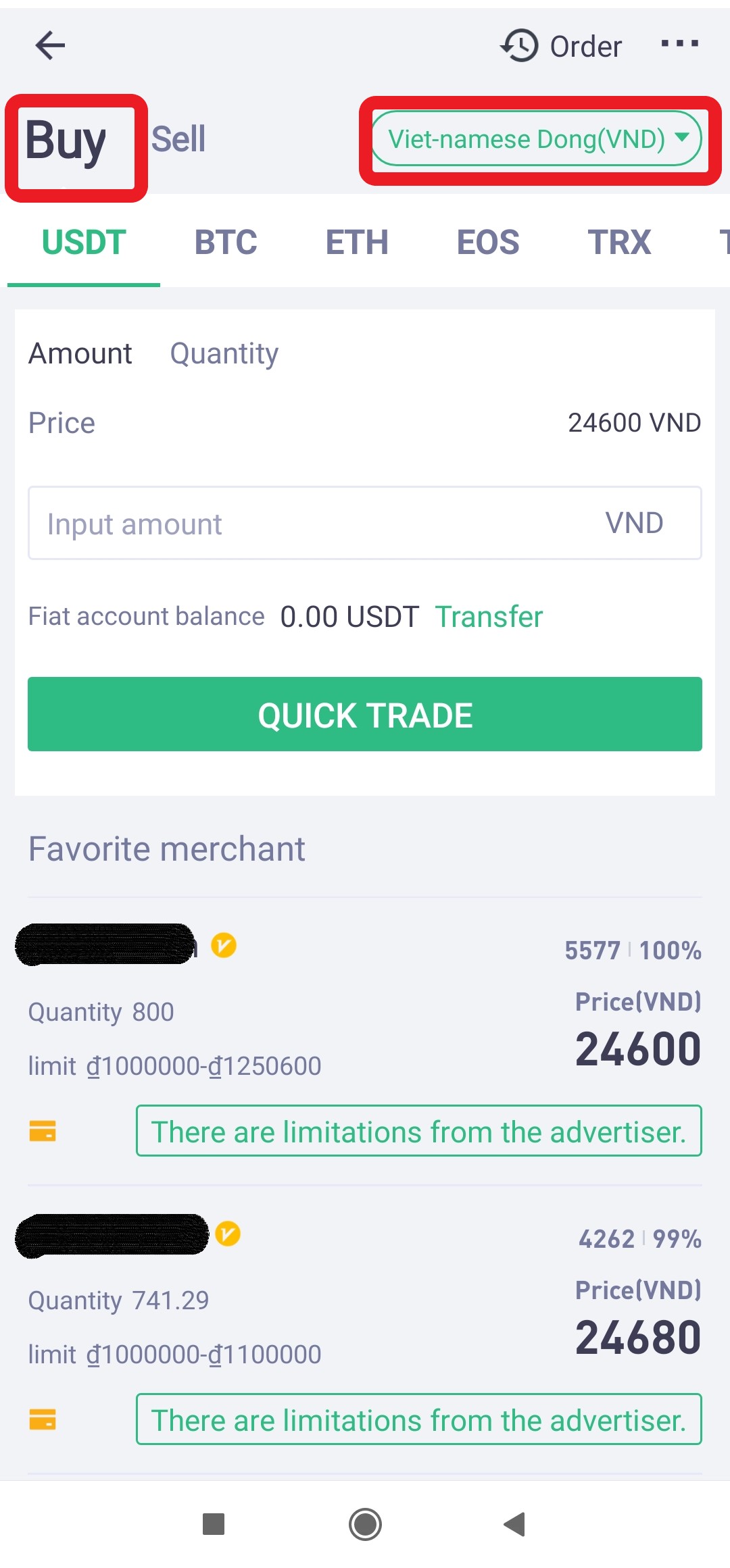 Precautions
1. Fiat transactions will not be automatically deducted from your bank. Please follow the merchant's bank account information that pops up after placing the order and use mobile banking or your convenient banking system to transfer funds;
Please be sure not to use an account other than your own to make payment to the merchant, otherwise it will not be recognized, which will affect the USDT release.
2. After the you had paid, please click "Payment Completed" and wait for the merchant to release the USDT. Do NOT click "Cancel Order" during the waiting period, otherwise the USDT cannot be released.
3. Merchant account information will be updated from time to time. The user must double-check the latest merchant bank account information before you make your transfer.
4. All credited USDT will be in your Fiat Account, which you need to transfer to Spot Account to trade.
For more information, please refer to P2P Fiat Trading FAQ.
Please follow our OTC Telegram Community to get Latest update: https://t.me/MEXCOTC
Thanks you for your support on MEXC!
MEXC TEAM
September 2021.