The leveraged crypto ETF is a fixed-leverage fund that allows traders to enjoy the yield of the underlying crypto manifold. This fund is managed by the platform or the certified fund manager. To ensure transparency, the platform releases the net value of the fund in real time.
Theoretically, the net value of each leveraged crypto ETF unit should be equal to the fair price of the underlying product. However, the crypto market is highly volatile and there's a possibility that the transaction price in the secondary market will deviate from the fair price (net value) in a certain period of time, causing it to trade at a premium.
The existence of a premium is representative of an opportunity for profit in the secondary market. As those who benefit take their profits, the premium is removed and the transaction price is returned back to or near its fair price. Retail traders must ensure that their order prices are not set too far away from the net value or they may risk suffering losses.
Here's how net value is calculated: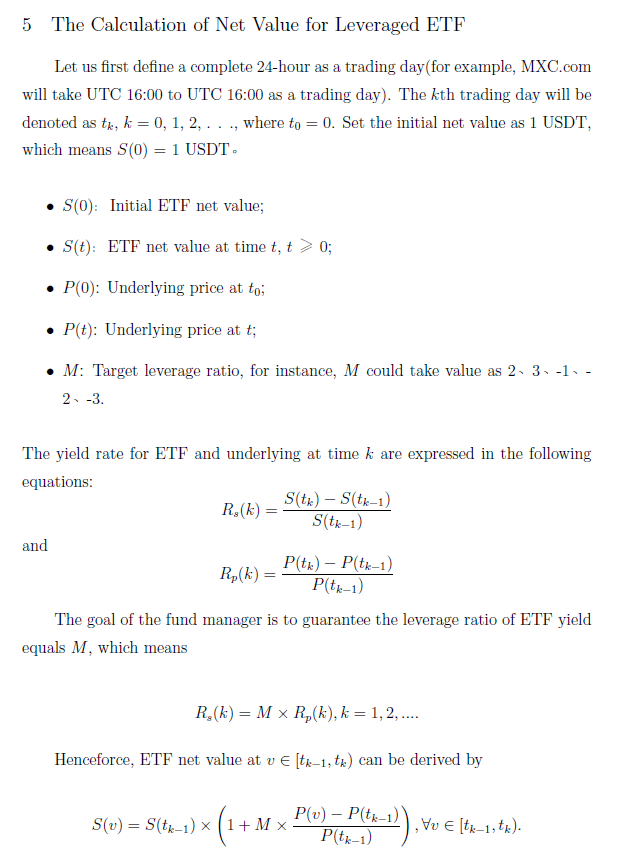 Disclaimer:
Crypto Leveraged ETFs are an emerging financial product. The content above does not constitute investment advice. Please be aware that all investments carry risk. Trading leveraged ETFs may seem simple but inexperienced/amateur traders should be wary as cryptocurrencies can be highly volatile.
Crypto Leveraged ETFs may reduce the risk of liquidation, but in extreme conditions their price may approach zero and they may be liquidated. Please pay attention to the difference between order price and net value to avoid losses.