What is PUSH?
PUSH is a feature that enables customer-to-customer transactions where the buyer can first release purchase orders, while the seller can select the proper price released by the buyer to sell his positions.


How to trade PUSH?
Step 1: Trade > PUSH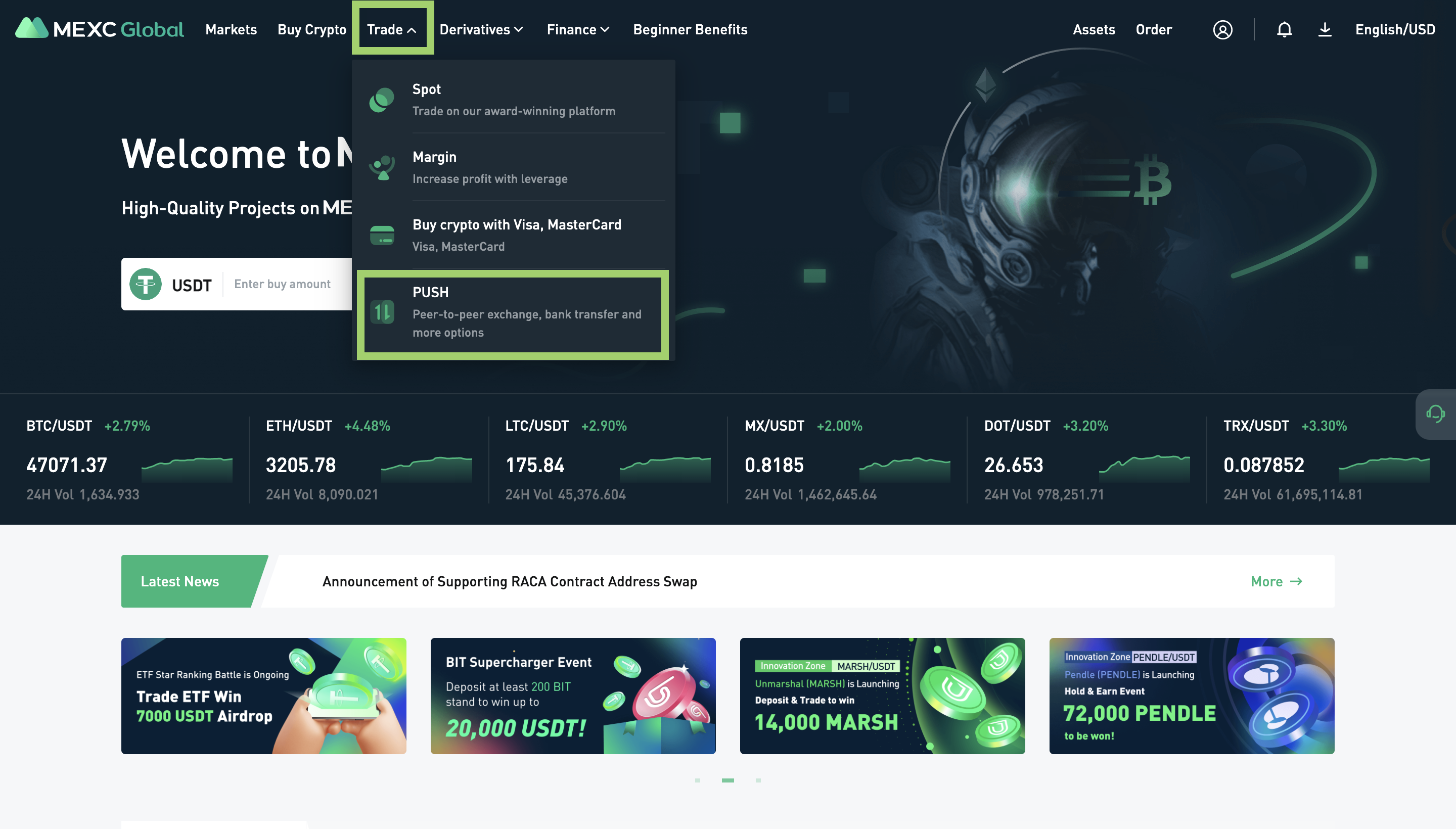 Step 2: Release your purchase order by clicking "Release purchase information" as shown below. Here takes DORA/USDT pair as an example.



Step 3: Enter the price and amount you want to buy, then click "Confirm and release information".


Step 4: If you do not want to buy after releasing the purchase order, you can visit "My Buy/Sell History" - "Cancel". (It is only available for unfilled or partially filled orders).





Step 5: The one who wants to sell his position can select the purchase order and click "PUSH". Then, enter the amount you want to sell in the popup window.




Note:
1. Since the purchase price is placed by the buyer themselves, please do not put a wrong price (considerably higher than other orders), otherwise, it may soon be pushed, and you have to bear the losses.
2. After PUSH, no re-confirmation would be required while completing pending orders. Please be aware of it before making any orders.