Leveraged ETF is a product that tracks the yield rate of underlying assets (for example BTC) with certain times (3 times).
The whole process of leveraged ETF trading: Login MEXC Account-ETF- Buy/Sell
Step 1: Login your MEXC account on App, click "Trade" on the navigation bar and click the trading pair on the left side, then the user can check the ETF trading zone and the available ETF products on MEXC.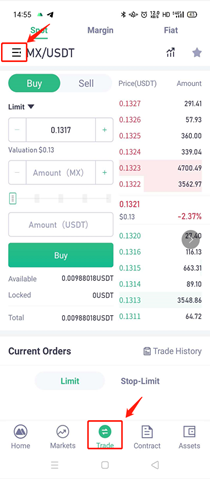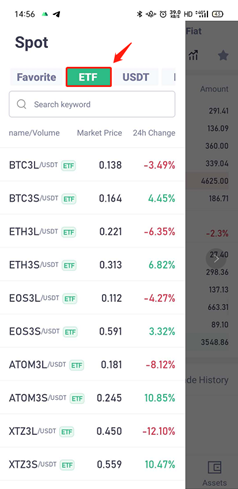 Step 2: Select the ETF product that you want to trade on the ETF trading zone, or search it. Here takes "BTC3L" as an example.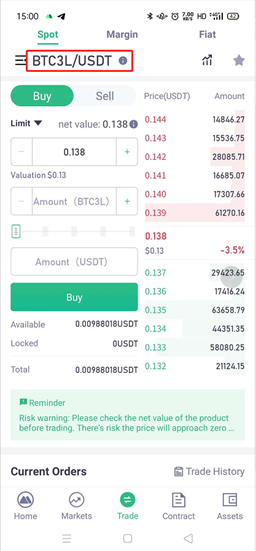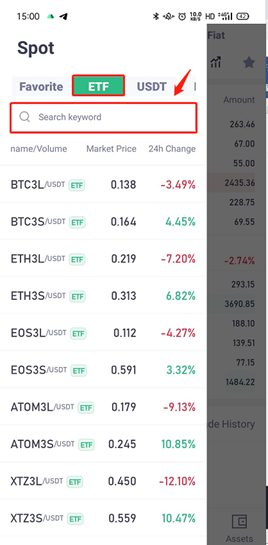 Step 3: Users can choose "Limit Order" or "Stop-Limit" to buy or sell on BTC3L/USDT trading page.
Limit Order
Users can set the buying or selling price, and the orders can be executed when the market price fluctuates to the price set by themselves. Please select "Limit", and enter the "Price" and "Amount", then click "Buy" or "Sell" to place the order.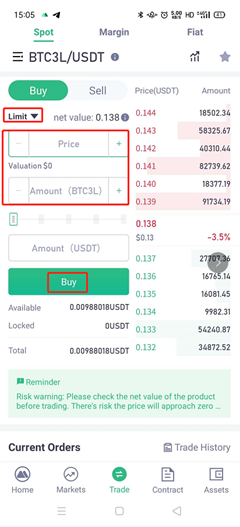 Stop-Limit
The trigger price, the order price, and the order amount can be set in advance. When the latest price reaches the trigger price, the system will place the order at the preset order price and order amount.