Step 1: Open MEXC APP
If you have an account, enter your account & password and click "Login".
If you don't an account yet, click "Register"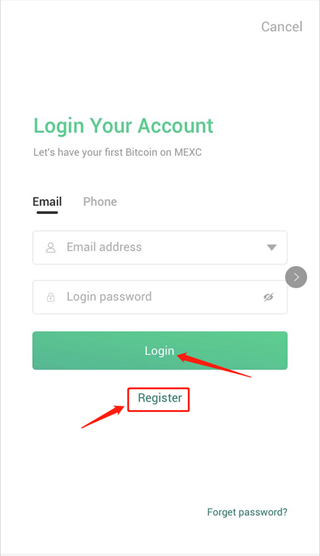 Step 2:
Upon register, enter your email/phone number, set password, enter the verification code, and tick to agree User Policy and Privacy Agreement. Then, click "register".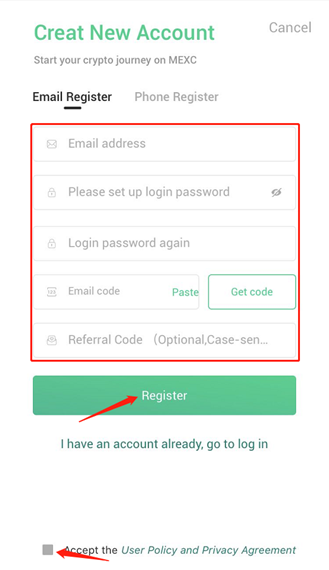 Step 3:
Return to login page and enter your account and password and click "Login". Then, drag the slider to its position and enter the verification code.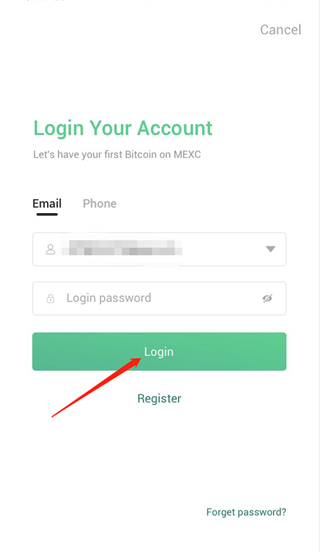 Step 4:
After login, click the person icon on the upper left corner to enter Personal Center and click "Authentication" to complete KYC.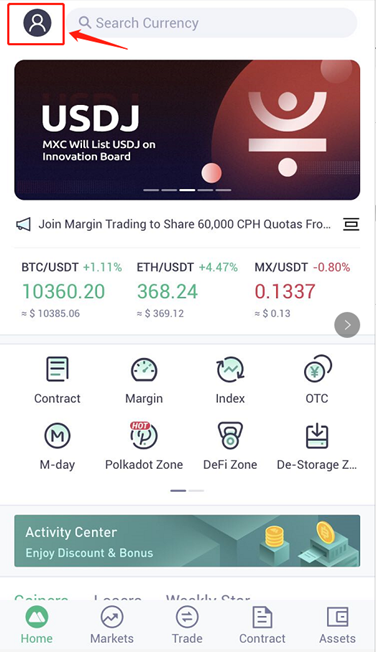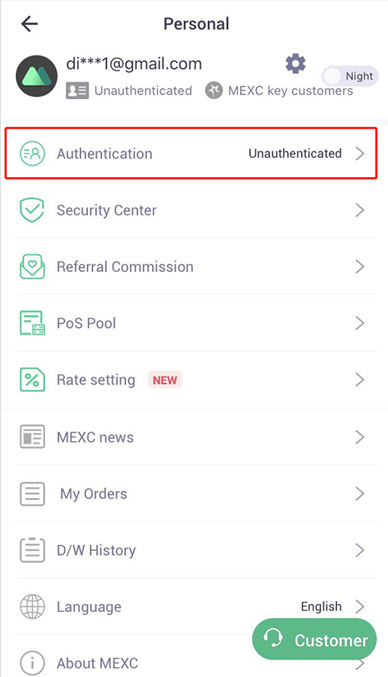 Step 5:
Enter your ID information and upload the ID picture and the photo with ID file in hand and click submit.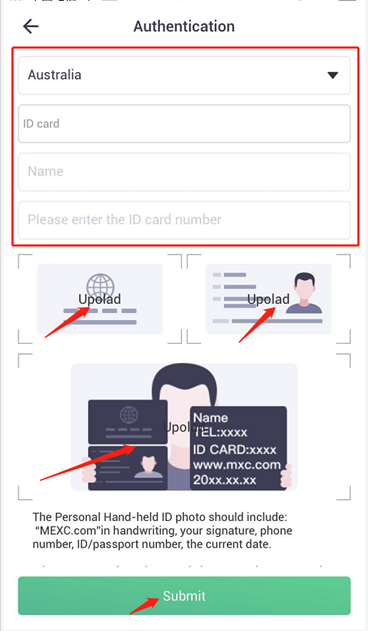 Step 6:
After KYC verification, click "OTC". Select the Fiat to buy USDT and enter the amount you want to buy. Then, click to "Buy". What you need do is to pay within the required period.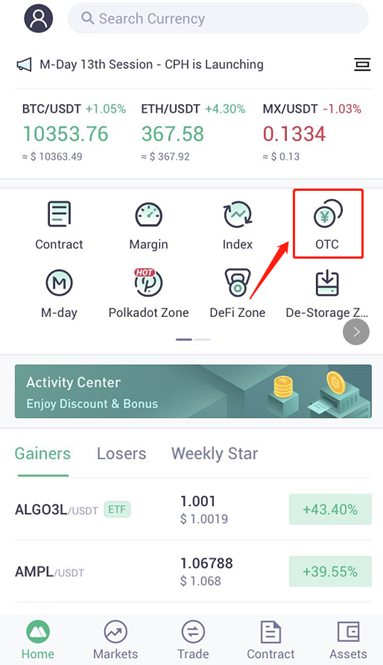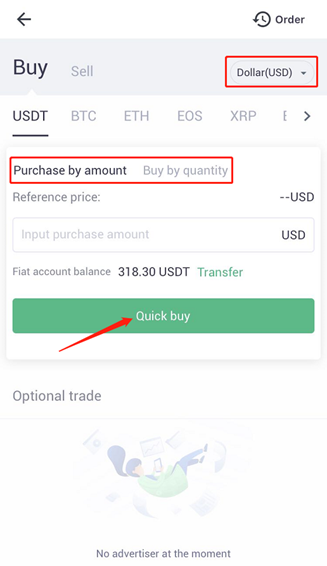 Step 7:
Click "Asset" and transfer the asset from "Fiat account" -> "Spot account". Enter the amount and click "transfer".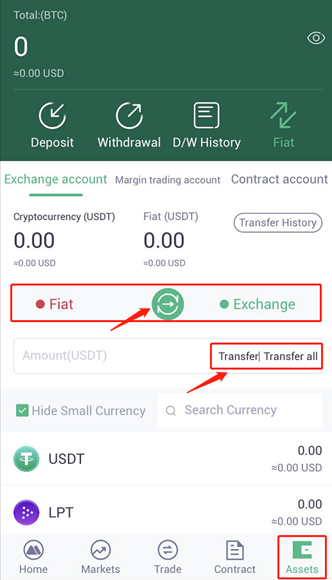 Step 8:
Search BTC/USDT trading pair in the spot market and enter buy amount and price. Then, click to buy. Congratulations, you have bought some BTC successfully.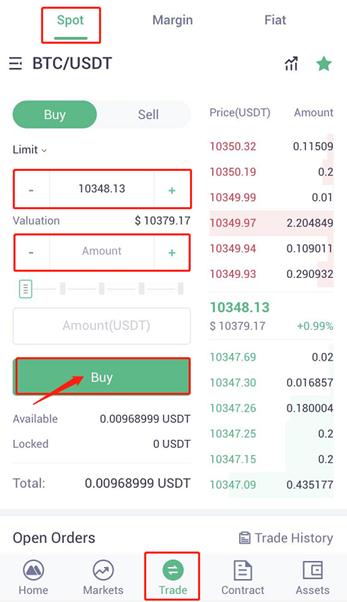 Please follow our OTC Telegram Community to get Latest update: https://t.me/MEXCOTC
Thanks you for your support on MEXC!
MEXC TEAM
September 2021.