1. Open the MXC APP and find the [Credit Card Transaction] entry.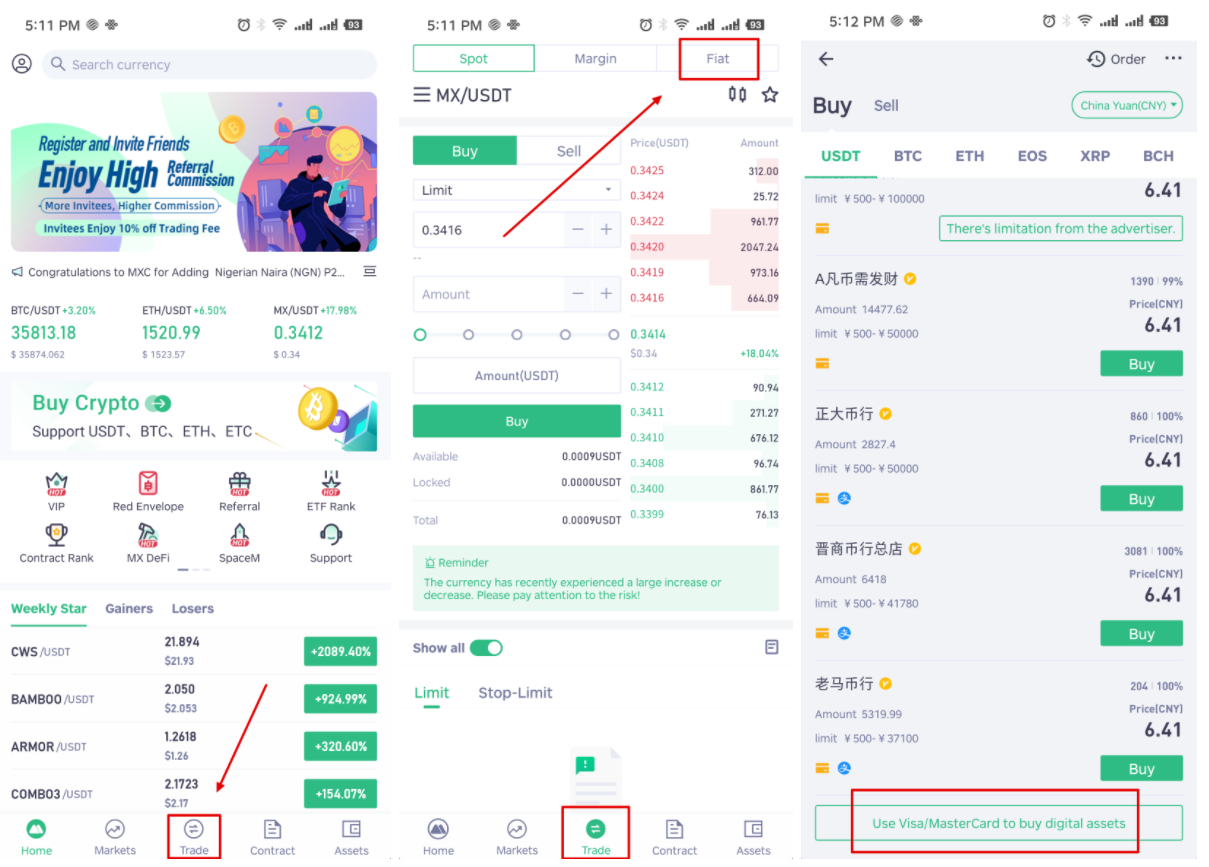 2. Choose the type of legal currency, digital currency and corresponding quantity you want to buy.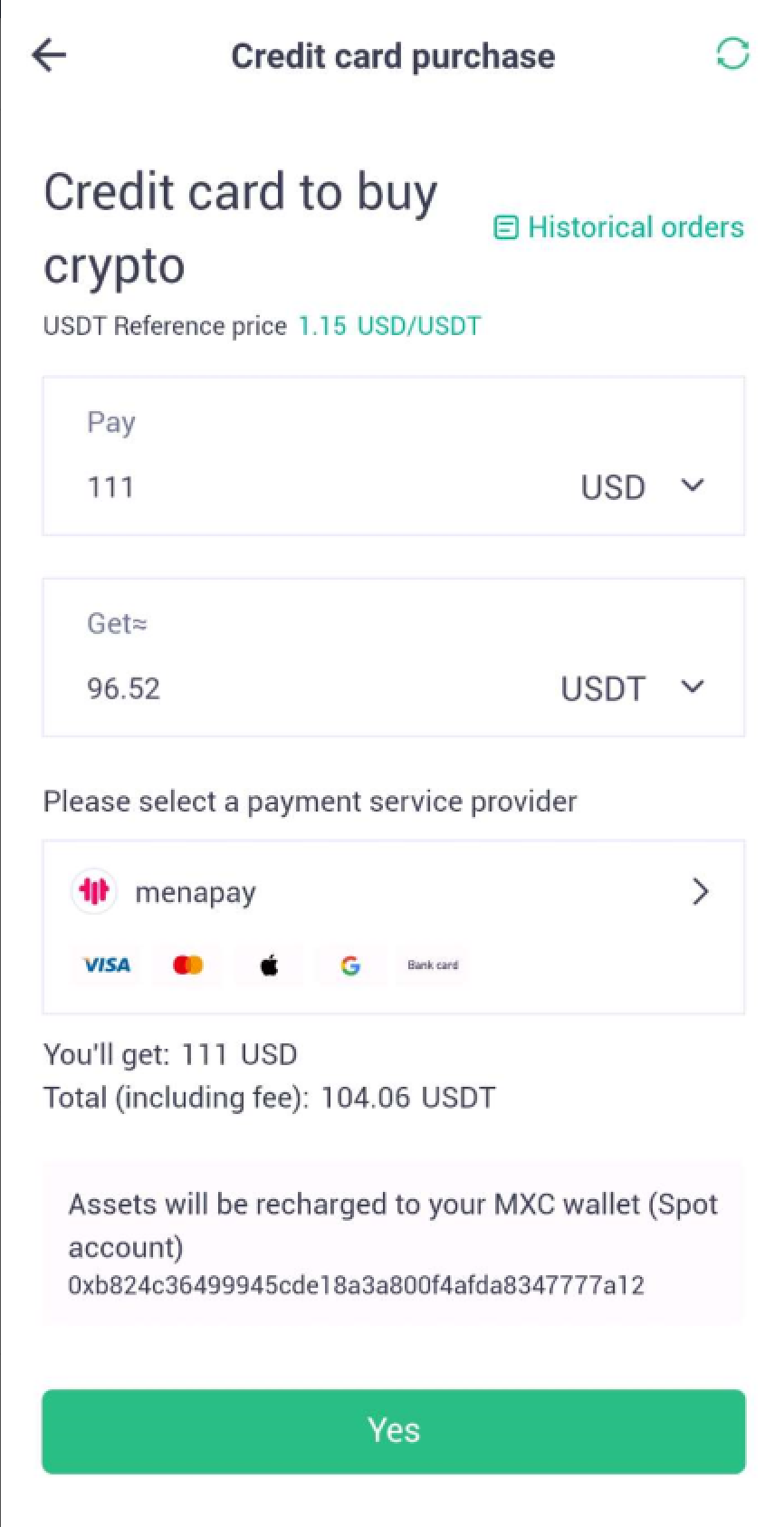 3. Choose the corresponding service provider, each service provider can support different payment methods (different service providers will have different quotations).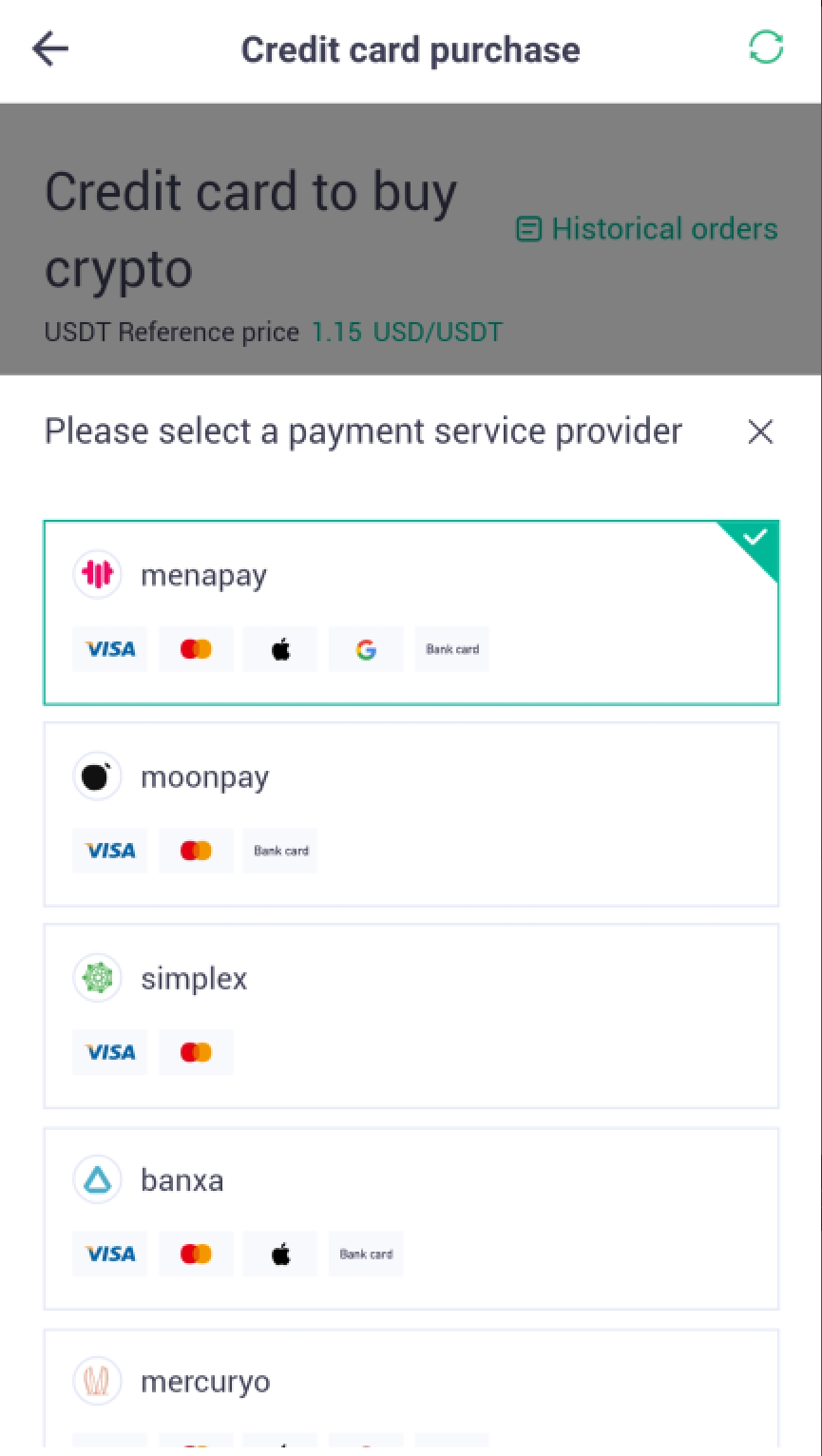 4. Click [Generate Address] to generate the address of the digital asset corresponding to your matcha wallet (coin account).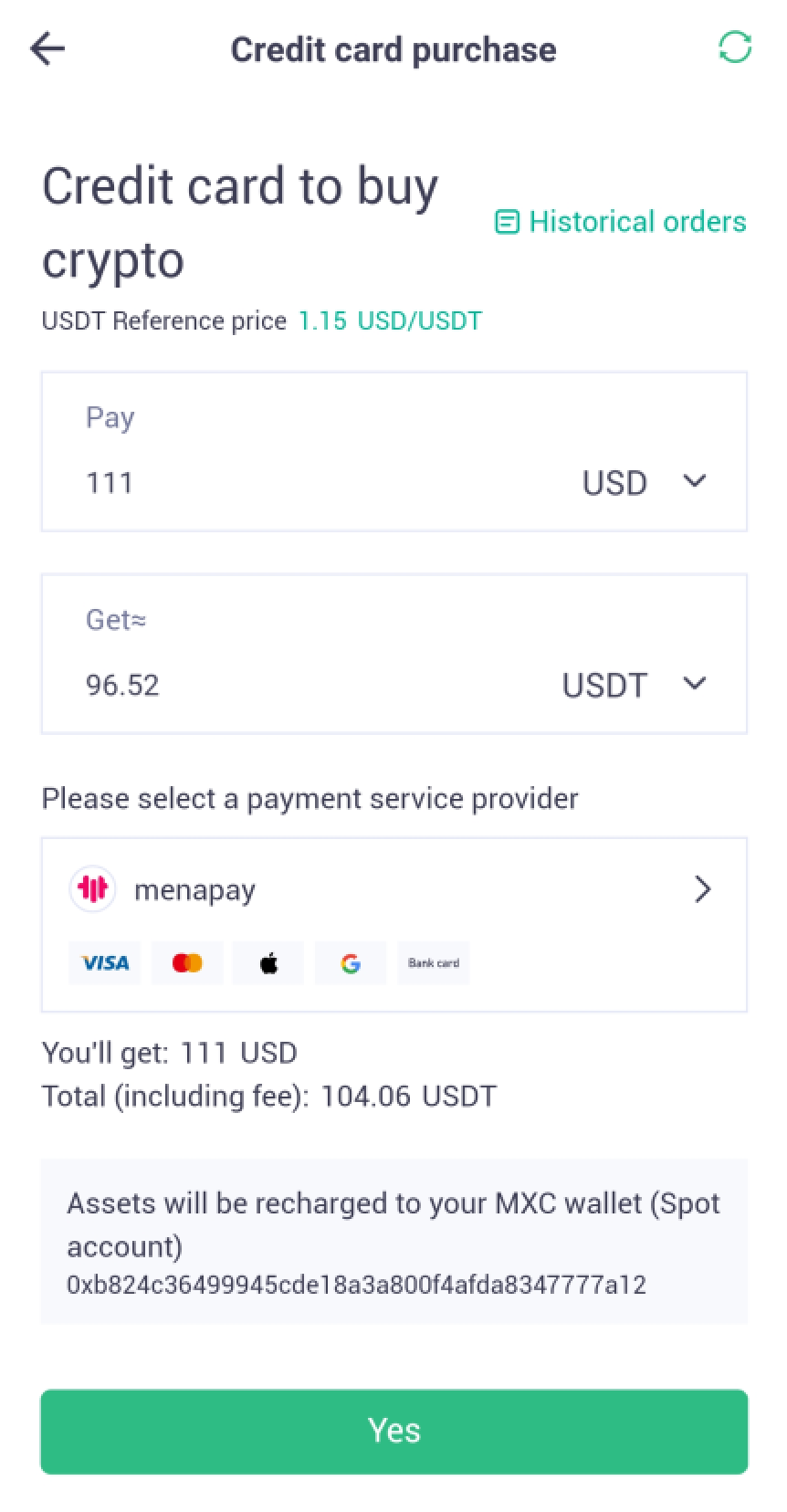 5. Click [Confirm], and you will be redirected to the third-party website for the next operation. Please complete the transaction step by step according to their prompts.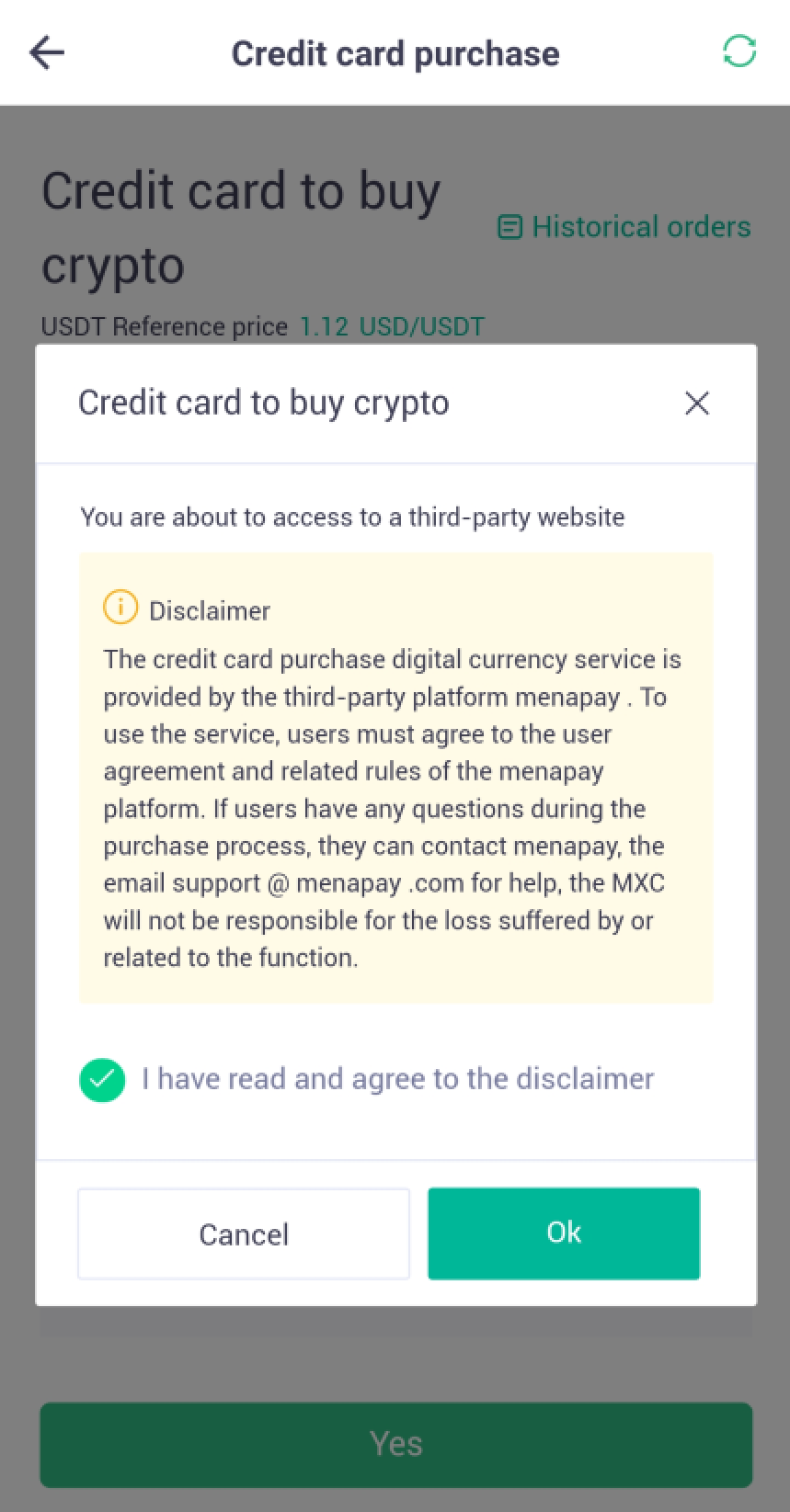 6. After the transaction is successful, you can view all orders in [History Orders], or you can view the orders of each service provider.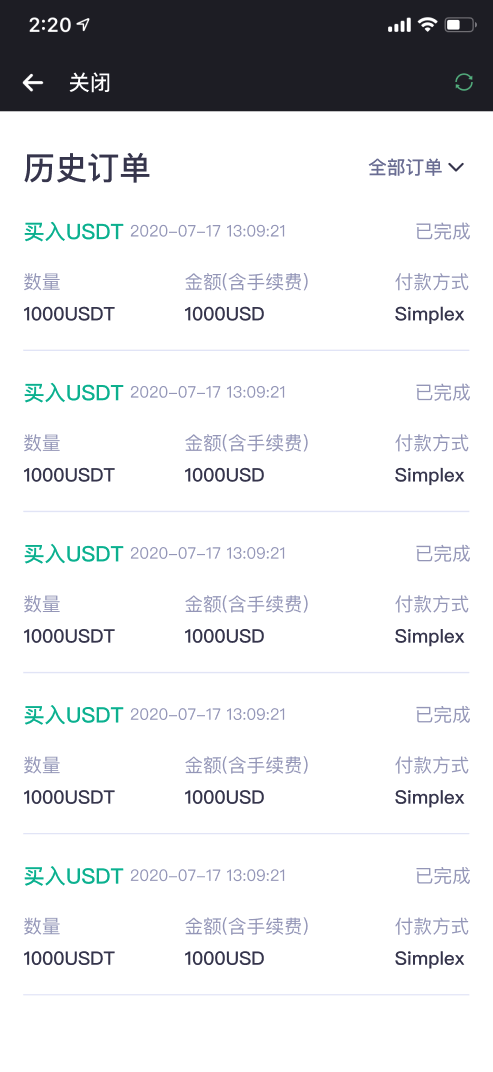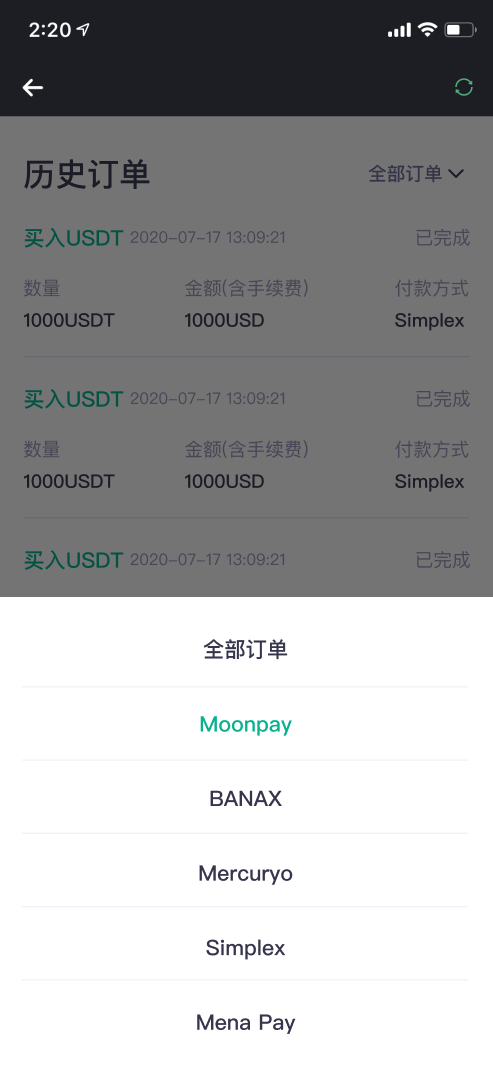 (If you encounter any problems in the transaction, please feel free to contact online customer service)