You can log in and manage the API or create a new API Key through: https://www.mexc.com/user/openapi
Step 1: Enter MEXC official website.
Step 2: Choose [API].

Step 3: Click [Create] and complete the security validation.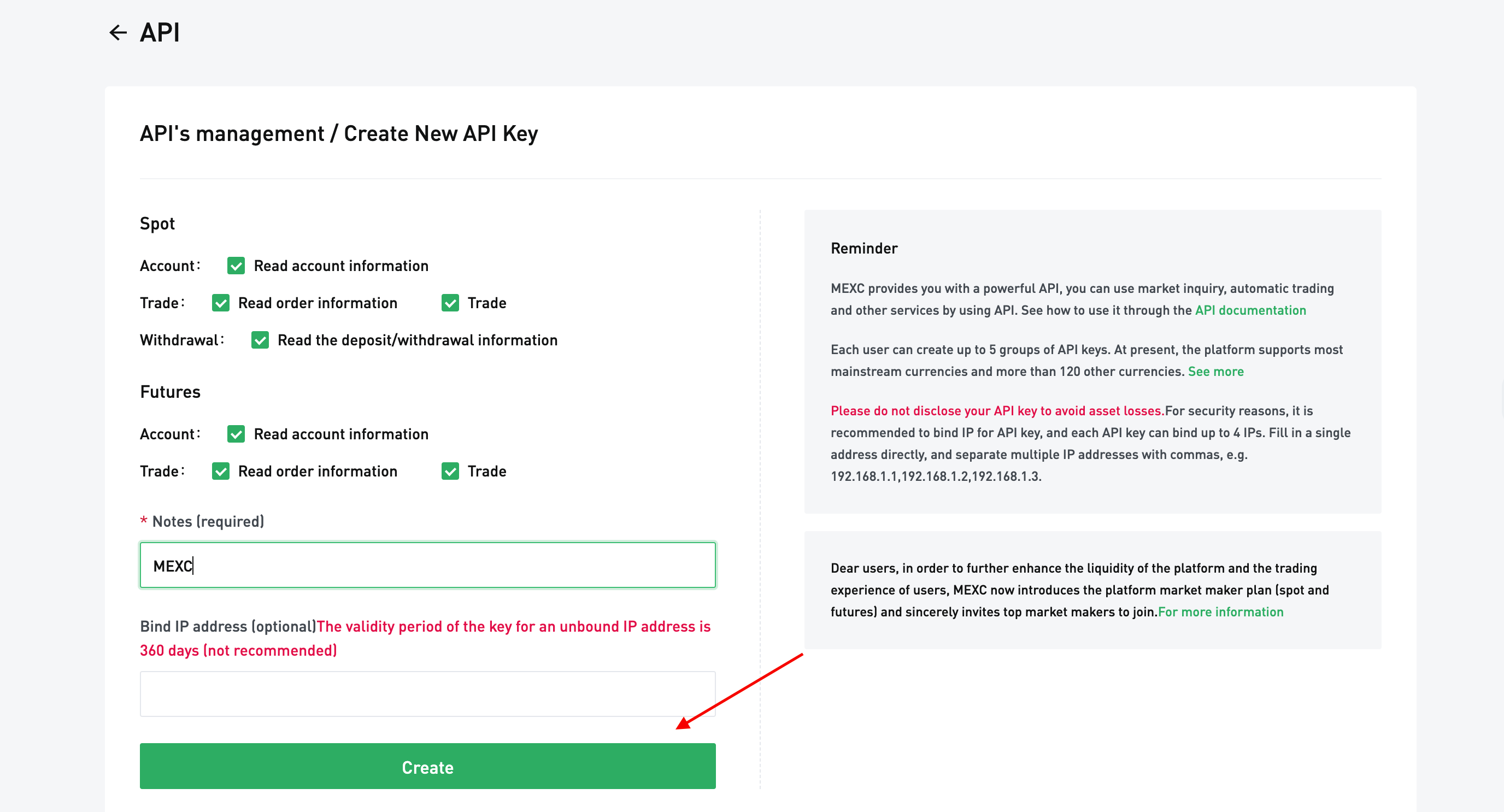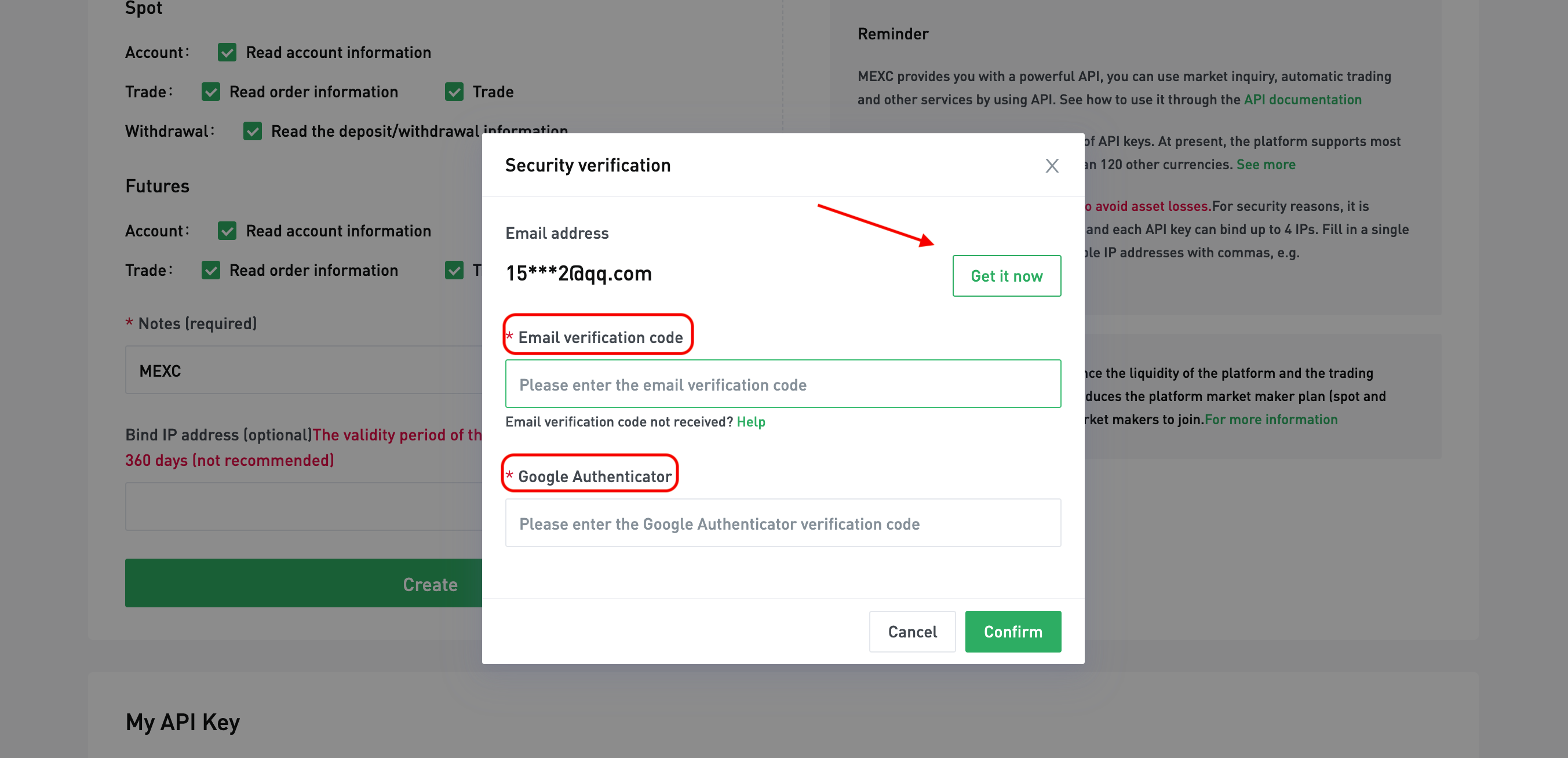 Step 4: Remember your Access Key and Secret Key after completing security validation.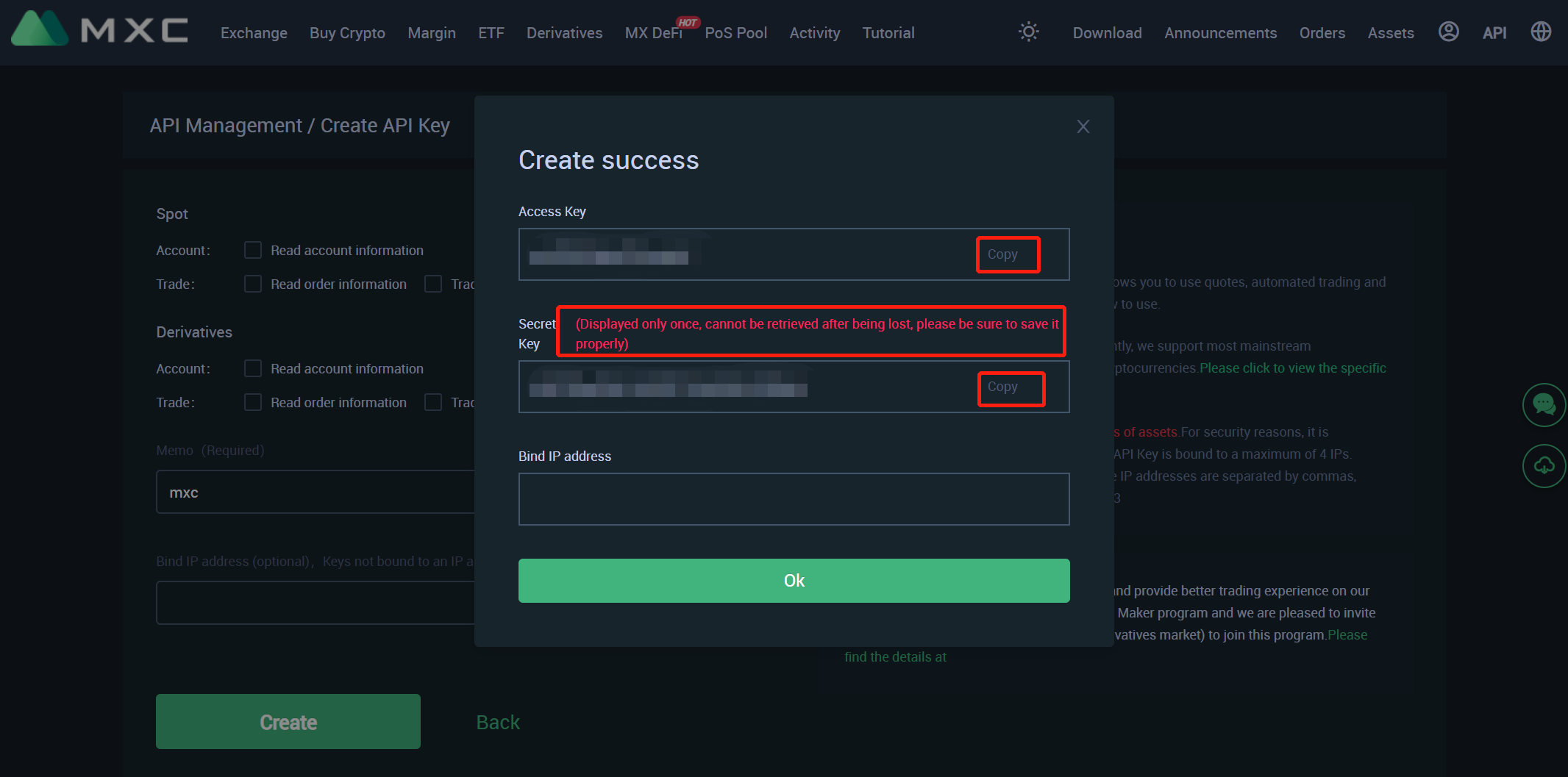 Note:
The secret key is only displayed once. Please keep it properly, and do not upload it to any place such as GitHub or disclose it to anyone to avoid loss of assets.


If you only need to conduct spot trading, you can just use it after creating API successfully.


For security reasons, it is recommended to bind an IP to the API Key, and each API Key can bind up to 4 IPs. Fill in a single address directly, and separate multiple IP addresses with half-width commas, such as: 168.1.1,192.168.1.2,192.168.1.3.


If you want to import API to experience and conduct ETF trading, you need to open the spot API before you can apply for the ETF API. If you do not open the spot API, the ETF API will not be effectively opened. If you need to open ETF API, please add customer service Telegram: @Mint000mxc. Click to join MEXC API Support Group: https://t.me/MEXCAPIsupport
Find us on:
Medium: https://medium.com/mexcglobal
Telegram: https://t.me/MEXCEnglish
MEXC trading: https://t.me/MEXCTradeofficial
Twitter: https://twitter.com/MEXC_Global
Facebook: https://www.facebook.com/mexcglobal
Discord: https://discord.gg/zu5drS8
Instagram: https://www.instagram.com/mexcglobal/
Refer a friend to enjoy a high rebate, create your personalized invitation link today: https://www.mexc.com/invite
Enjoy trading on MEXC.
MEXC Team
February 2, 2021