Dear users,
Recently, some third parties have used the name "MEXC" to conduct fraudulent behaviors in the form of fake customer service to build groups privately, attracting customers play orders, false propaganda, malicious associations and other forms of fraud in the market. This has caused varying degrees of impact on the rights of MXC users and MXC's brand reputation.
Please be alert to false propaganda and be careful with the fraudulent marketing. All activities and community information related to MEXC must be subject to the announcement on the official website to avoid causing asset loss. MEXC now has launched [Official Media Authenticator] for users to identify fraudulent behaviors.
Step of Verification:
Step 1: Enter the page through the bottom of the homepage of the official website or clicking [Official Media Authenticator].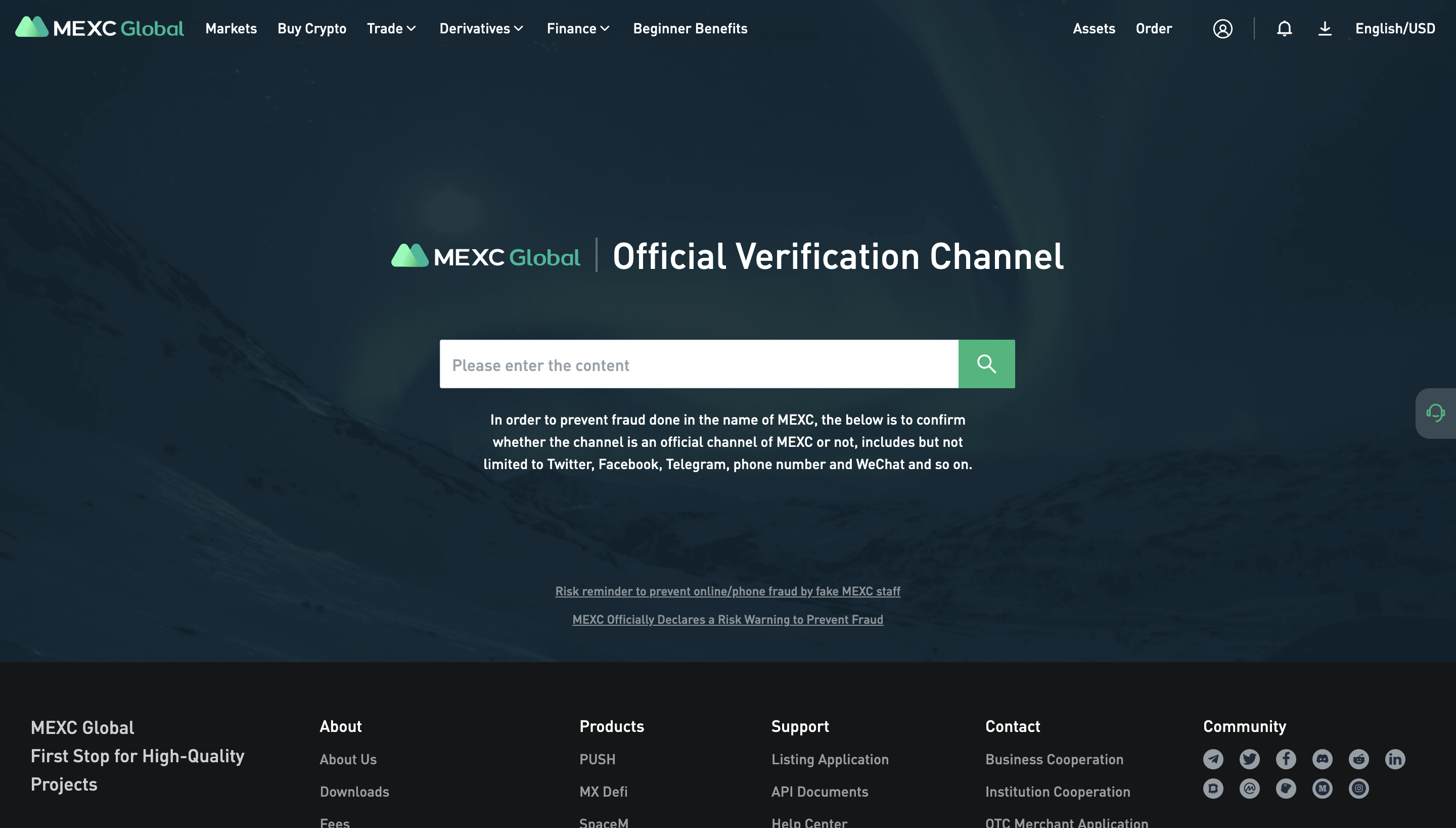 Step 2: Enter the query, and the platform will feedback the query result.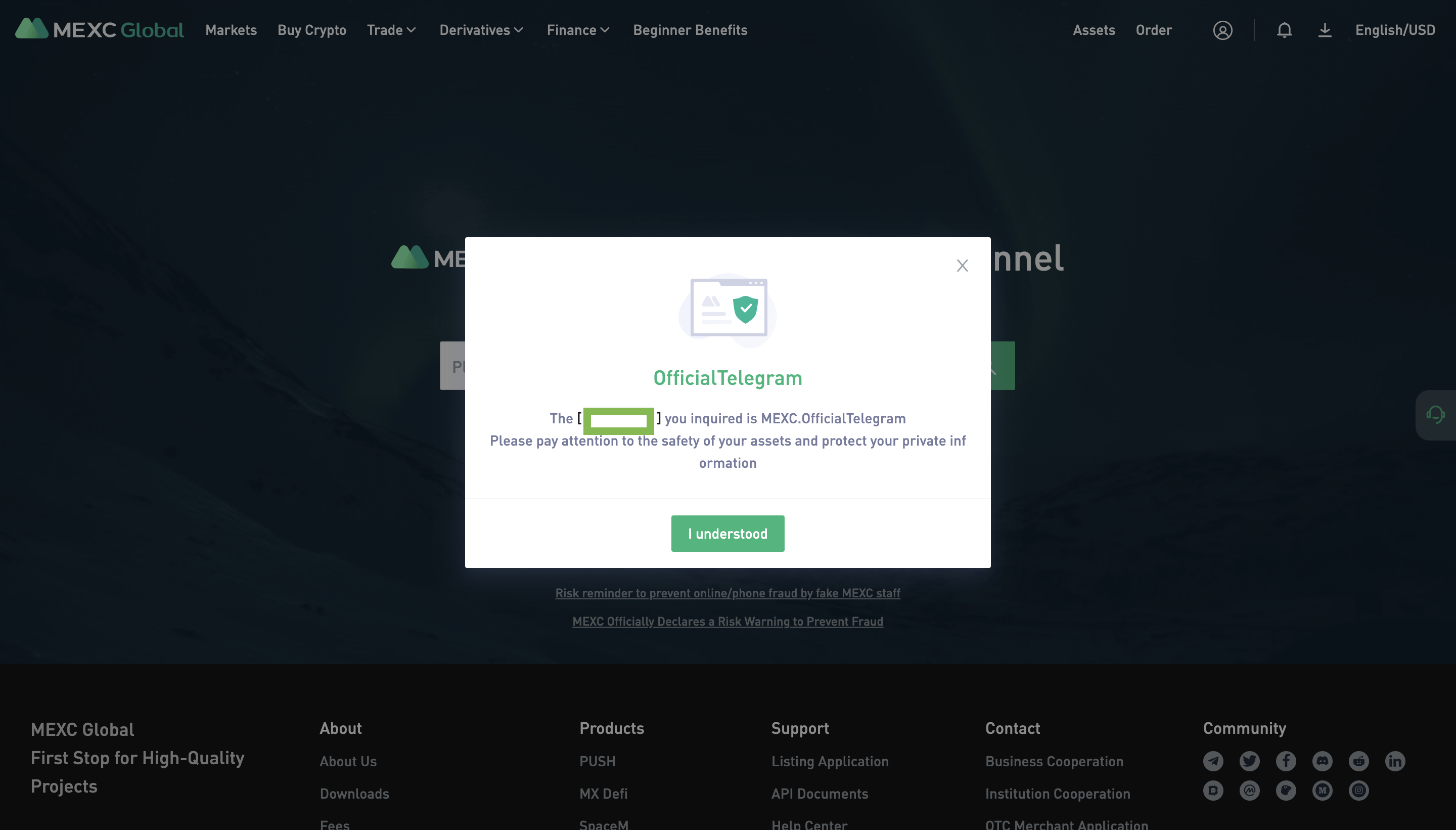 Note:
1. If you have any doubts about the information related to MEXC that is claimed by the outside, you should refer to the [Official Media Authenticator] on the official website for inquiries and confirmations or contact the official customer service email service@mexc.com for verification and confirmation.
2. MEXC sincerely welcomes the supervision and cooperation of users and related parties. If any illegal behavior is found to pass off or abuse the name of MEXC, you can directly report the complaint to the email: service@mexc.com.
Other risk reminder:
Risk Reminder on preventing online/phone fraud by fake MEXC official staff
Thanks for your support!
MEXC Global
20 August 2021