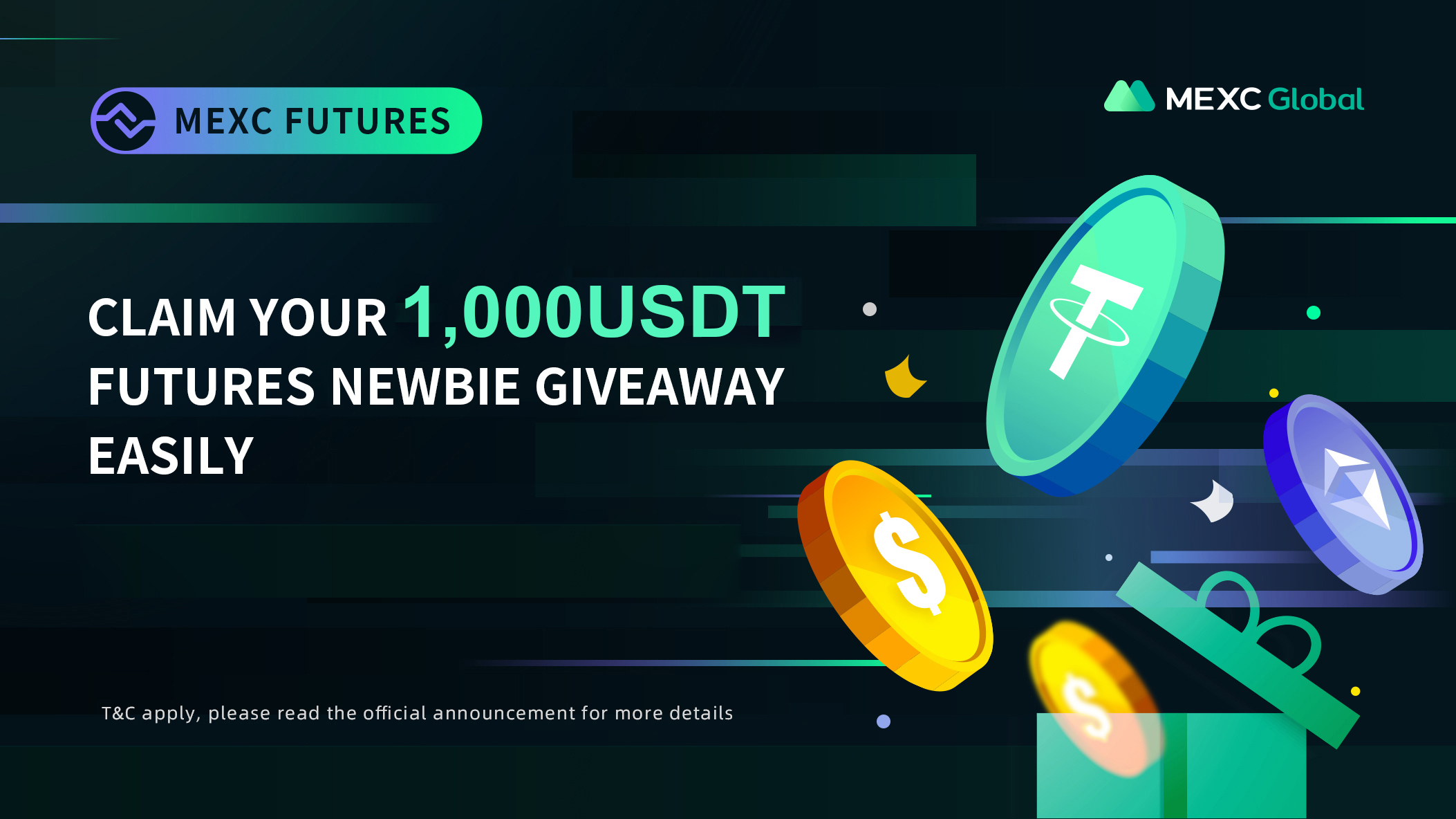 Dear Users:
Let's join the Newbie Futures Trading Reward Campaign!
Complete the following tasks to receive exclusive rewards with no cap!
*Only new Futures users who activated Futures account are eligible to join this event and earn the bonus.


Rewards:


[Deposit Reward]
First time deposit to Futures account within 48 hours after Futures account activation:
Deposit 300 USDT - Receive 10 USDT Futures Bonus
Deposit 500 USDT - Receive 20 USDT Futures Bonus
Deposit 2,000 USDT - Receive 40 USDT Futures Bonus
[Trading Reward]
First Futures Trade ≥ 1,000USDT - Receive 5 USDT Futures Bonus
Trade ≥ 2,000,000 USDT Futures Trading Volume - Receive 100 USDT Futures Bonus
Trade ≥ 500,000 USDT Futures Trading Volume within 7 days - Receive 80 USDT Futures Bonus
Trade ≥ 10,000 USDT Futures Trading Volume - Receive 1-50 USDT Futures Bonus(random)


Successfully recommend a friend who has completed KYC and trade ≥ 10,000USDT on Futures with MEXC receive 5 USDT Futures Bonus.
Users can simultaneously claim the rewards above!
*Users cannot claim the First Deposit Bonus twice.

MEXC launched futures demo trading! https://contract.sandbox.mexc.com/exchange
Feel free to trade via a demo account without risking your real capital. Still, it can help you to build confidence and hone trading strategies.

*Demo trading simulates real trading online. Please access to the live trading page to make your first deposit and complete the trading mission to claim the newbie reward!
Event Notes:
The bonus mentioned above can only be redeemed by new Futures users and existing users who activated the Futures account before but never trade on Futures or have yet to make any transfer of funds to their Futures account.

[Trading Reward] will only be given out if non Futures Bonus was used to trade.

Futures Bonus is valid for 15 days, and it can serve as a transaction fee, losses, the capital. The profit made from using Futures Bonus can be transferred out, however, the bonus itself cannot be transferred out. Any transfer out will lead to all Futures Bonus being cleared.

Users who have opened their Futures account before the event are only eligible to claim the trading reward.

Users must complete KYC to claim rewards.

MEXC reserves the right to disqualify any participants that are involved in wash trading or any behavior that is considered cheating. MEXC has the right to remove the prize from said users, or even freeze the account.




For Futures Bonus instruction, please refer to:
https://support.mexc.com/hc/en-001/articles/360054434472

MEXC Futures not only supports top market cap coins, but also DeFi projects and PolkaProjects, such as UNI, SUSHI, DOT, YFI, YFII, HNT, FLM etc. Moving forward, more futures will be launched, please stay tuned.
Follow us:
Medium: https://medium.com/mexcglobal
Telegram: MEXCfutures | MEXCEnglish | MEXCTradeofficial
Twitter: MEXCDerivatives | MEXC_Global | MEXC_Fans
Facebook: MEXC Global
Discord: https://discord.gg/zu5drS8
Instagram: @mexcglobal
Refer a friend to enjoy high rebate, create your personalized referral link today:
Buy USDT instantly here: https://otc.mexc.com/
Enjoy trading on MEXC.
The MEXC Team
30 July 2021