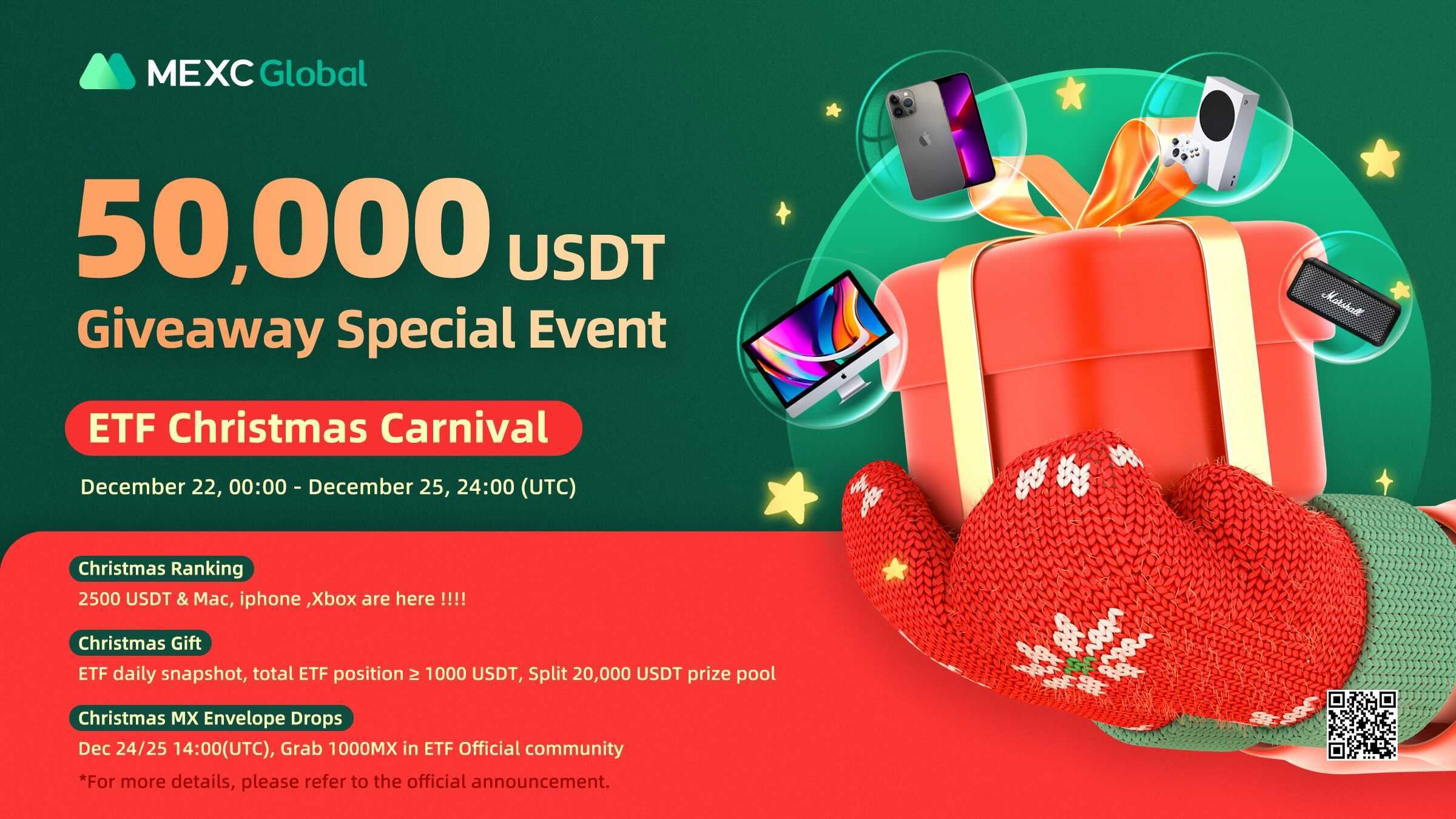 To celebrate the upcoming Christmas season, MEXC wishes you a Merry Christmas with a 50,000 USDT giveaway, appreciate your support for the ETF products! Trade and hold a position in ETF products and stand a chance to win rewards & amazing gifts . There will also be MX envelope drops in the ETF official Telegram group. Details of the activities are as follows:
*[Ranking List & Reward distribution]
https://support.mexc.com/hc/en-001/articles/4412820285081
Ⅰ. Activity Period:
December 22, 00:00- December 25, 24:00 (UTC)
Ⅱ. Rules and Rewards:
【Christmas Ranking Rewards】
No registration is required. Users who meet the ranking and minimum trading requirements will receive a bonus and a prize package!
*Ranking list will be updated daily at 12:00 (UTC) in this announcement, please stay tuned!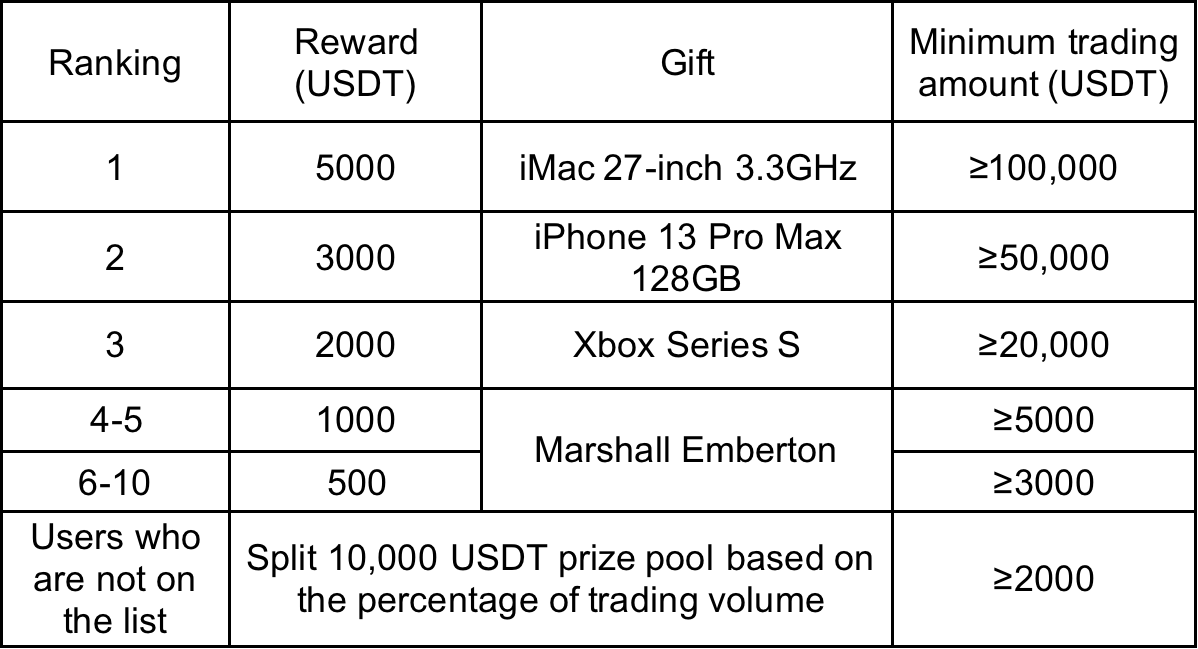 *Ranking reward collection rules:
Users who list on the ranking should contact our ETF assistant on telegram (@MEXCMint) within 48 hours to verify and claim the prize!
Users who do not claim the prize on time will be invalidated.
【Christmas Gift】
Daily position snapshot on 11:00-15:00 (UTC), ETF total holding position ≥1000 USDT to split a 5000 USDT Prize pool. The 4 days total prize pool: 20,000 USDT
* Position L/S are both available, please be aware of market risks.
【MX Envelope Drops】
Get a free ETF bonus! Enter the official MEXC ETF community https://t.me/MEXCETFCommunity
1000 MX envelope drops are waiting for you on Dec 24/25 14:00(UTC)!
Ⅲ. Event notes:
1.Trading amount = buy + sell.
2.Prize airdrop will be distributed within 7 working days after the activity ends, users can check their rewards in [Assets] - [D/W History] - [Other records].
3.KYC authentication is required. If there are multiple accounts under the same IP address, MEXC has the right to disqualify all MEXC accounts under the same IP.
4.MEXC reserves the final right to interpret the activity at our sole discretion.
Risk Warning
Cryptocurrency investment is subject to high market risk. Please make your investments cautiously. MEXC Global will make the best efforts to choose high-quality tokens, but will not be responsible for your investment losses. As a digital asset trading platform that respects the community, MEXC adheres to the principle of truthful, transparent and fair trading, with no malicious intent. We are committed to providing users with a service that is safer, more efficient, and more reliable for the trading of digital assets.
Follow us :
Medium: https://medium.com/mexcglobal
Telegram: https://t.me/MEXCETFCommunity
https://t.me/MEXCTradeofficial
Twitter: https://twitter.com/MEXCDerivatives
https://twitter.com/MEXC_Global
Facebook: https://www.facebook.com/mexcglobal
Discord: https://discord.gg/zu5drS8
Instagram: https://www.instagram.com/mexcglobal/
Refer a friend to enjoy high rebate, create your personalized invitation link today:
https://www.mxc.la/invite/rebate
Enjoy trading on MEXC.
The MEXC Team
21 December 2021