Dear Users,
To bring better user experiences, MEXC is delighted to announce that the 2nd exclusive "Turkey Special: Deposit PK Contest" is launching soon. This new initiative is to provide MEXC users a chance to vote for their supporting projects to be listed on MEXC Global by depositing respective tokens.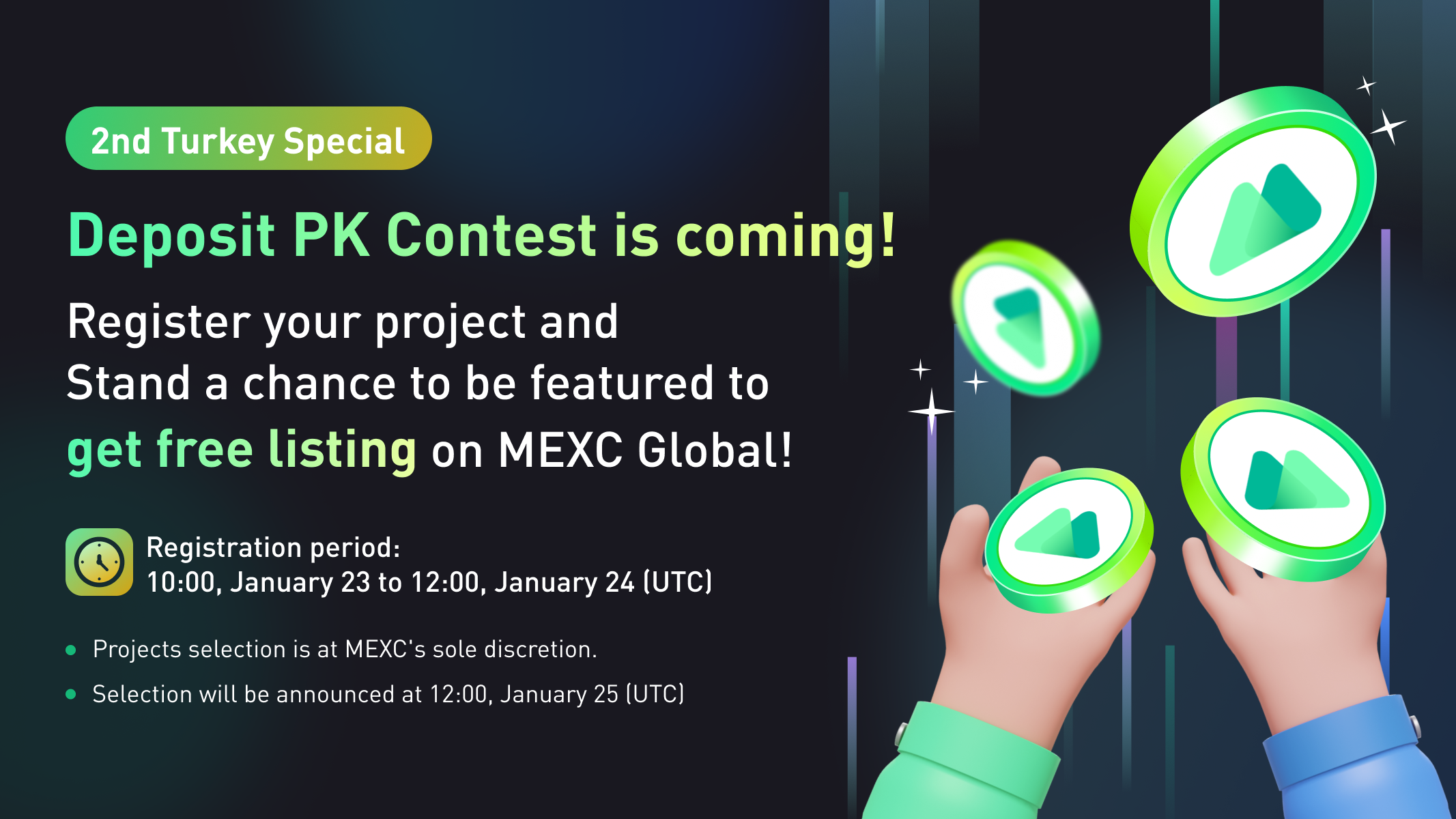 Projects which are interested in getting a free listing on MEXC Global could fill in this google form to confirm their participation. Projects selection is at MEXC's sole discretion.
MEXC will announce the selected projects at 12:00, January 25 (UTC).
Risk Reminders
Users are strongly advised to do their own research before participating. Nothing herein shall be construed to be financial advice or recommendation to participate in the associated network. The price of the project token may fluctuate greatly due to market conditions and other factors. Withdrawal for the project token may be suspended (fully/partially) due to the token mechanism.
Find us on:
Medium: https://medium.com/mexcglobal
Telegram: https://t.me/MEXCEnglish
MEXC trading: https://t.me/MEXCTradeofficial
Twitter: https://twitter.com/MEXC_Global
Facebook: https://www.facebook.com/mexcglobal
Discord: https://discord.gg/zu5drS8
Instagram: https://www.instagram.com/mexcglobal/
Refer a friend to enjoy a high rebate, create your personalized invitation link today: https://www.mexc.com/invite
Buy USDT Instantly here: https://otc.mexc.com/
Enjoy trading on MEXC.
The MEXC Team
23 January 2022