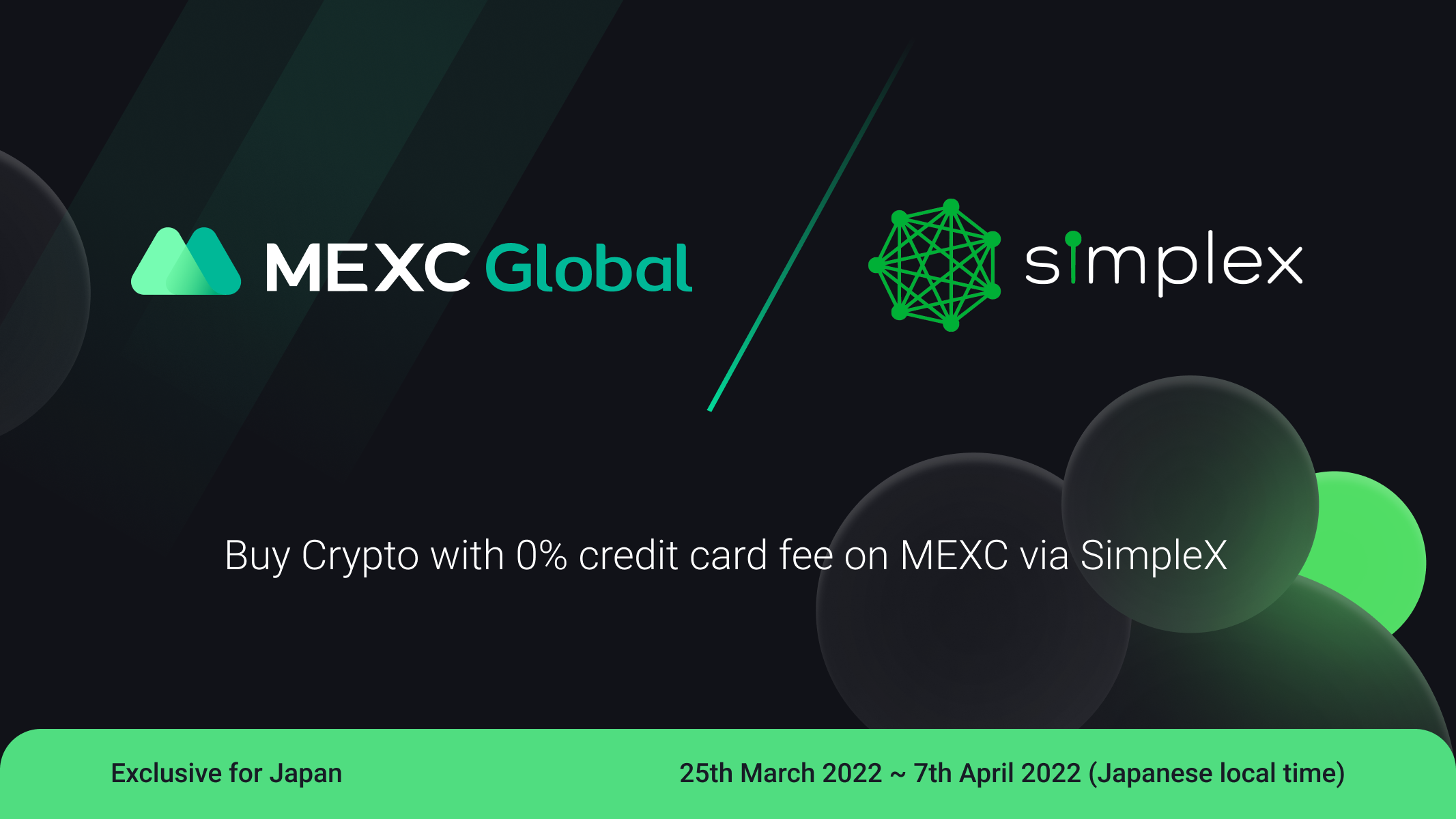 Dear MEXC Japanese users,
MEXC is pleased to offer zero-fees buying BTC with JPY via Simplex on the Buy Crypto page.
Simplex is offering a fee reduction to 0% for All Credit Card users, making it more affordable for MEXC users to buy BTC using their credit cards.
Promotion period: 25th March 2022 ~ 7th April 2022 (Japanese time)

ONLY 48,000 USDT available with 0% fee on this event!
Here's the tutorial on How to Buy Crypto using Credit card/ Debit Card.
For more information, you can reach us at our Telegram OTC Community Group
*Note: Gas fee still needed in the event.
Thank you for your support.
MEXC TEAM
25 March 2022.