By clicking [Demo Trading] from the top row of the Futures trading interface, you can enter MEXC Futures' testnet environment to sharpen your trading skills at your own pace with no risk.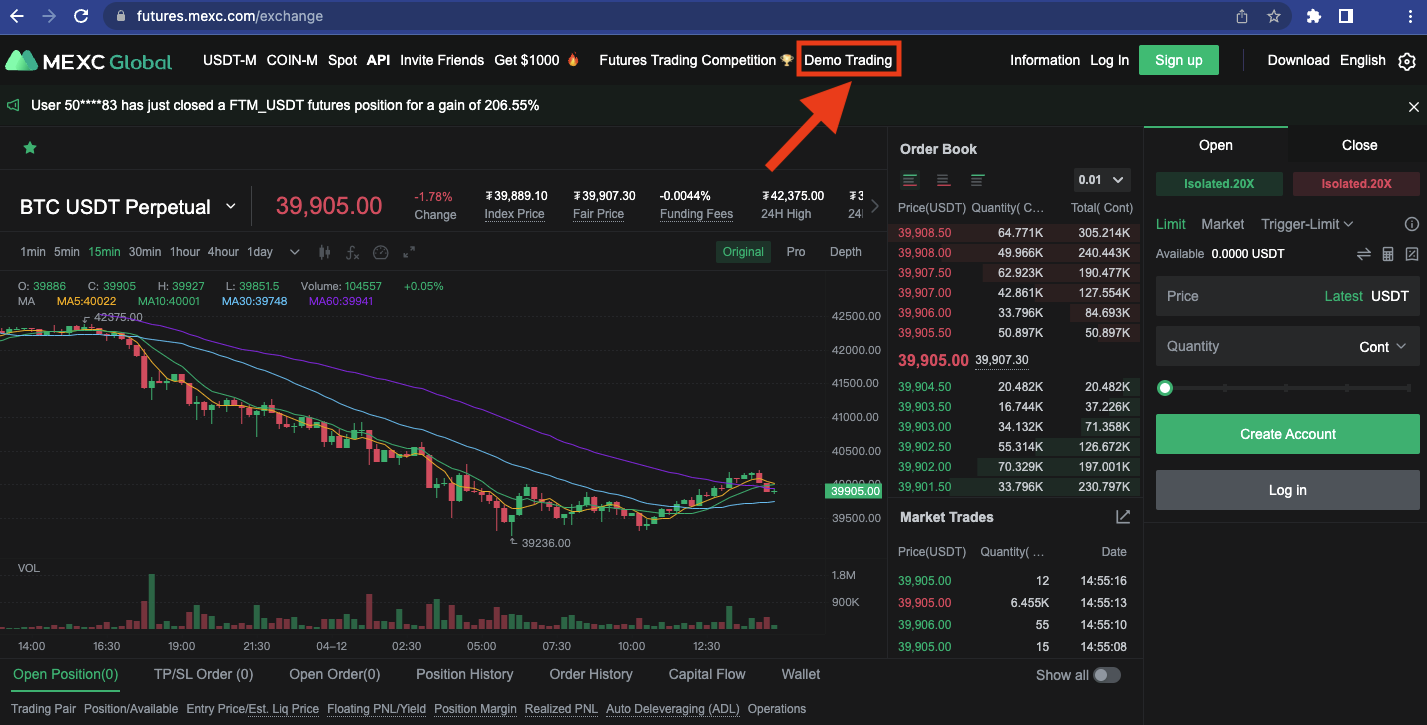 Click [Log In] or [Sign Up] to access MEXC Futures' demo trading platform and experience trading live crypto markets in real-time without risking any funds.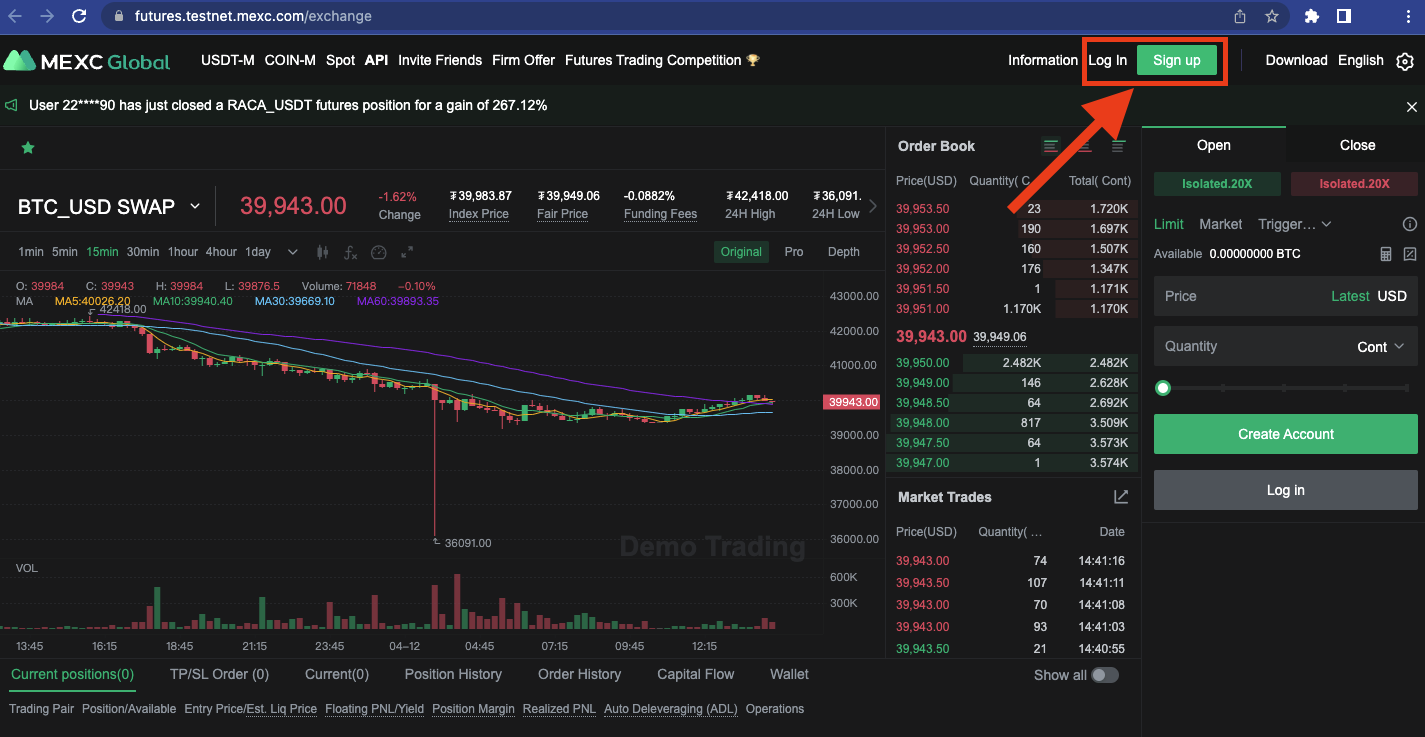 Click [Receive Demo Coins] to get your risk-free starting amount, up to 50,000 USDT, 10 BTC, and 100 ETH, to let you experience all the features that MEXC Futures offers. In addition, you can reclaim the demo coins the next day when your testnet account equity value is below the maximum claimable limit.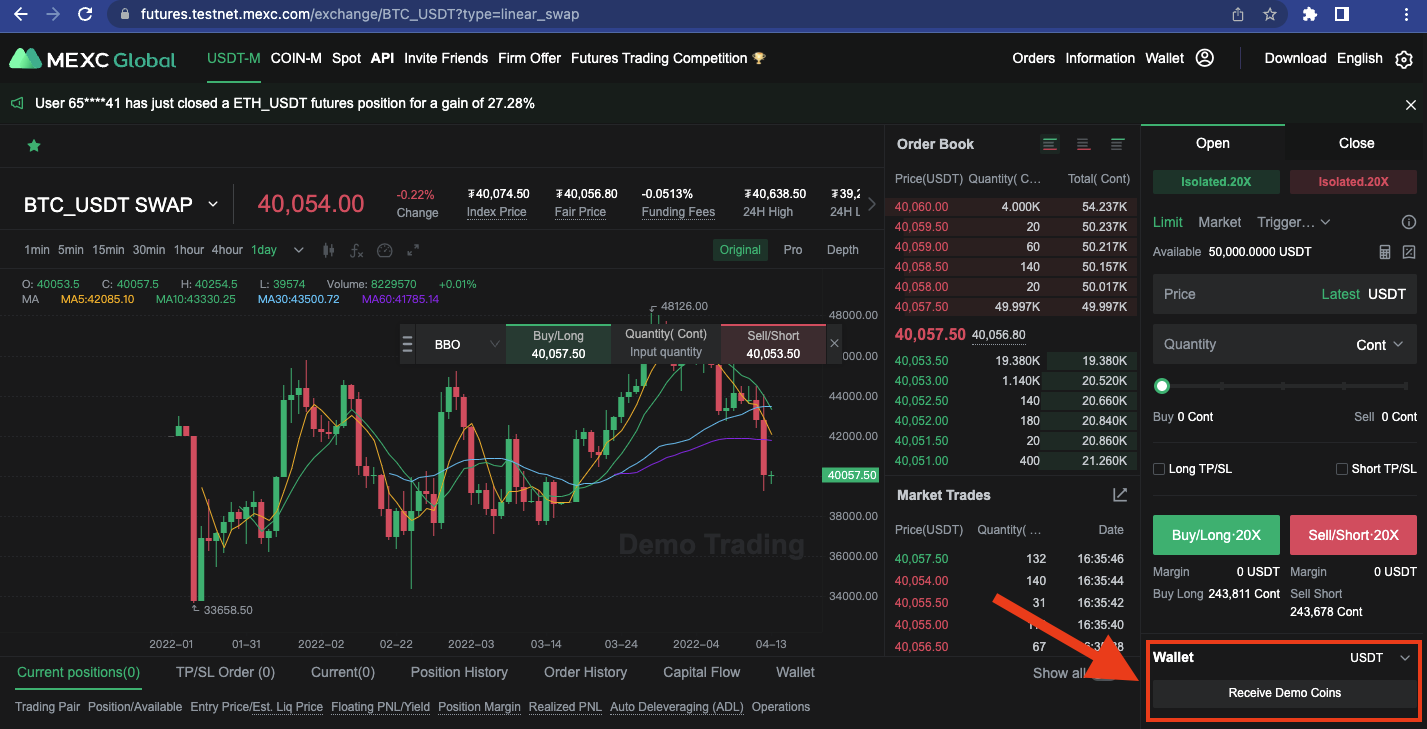 Currently, the MEXC Futures' testnet environment supports 4 Futures trading pairs, as follows:
USDT-M Futures: BTCUSDT, ETHUSDT;

COIN-M Futures: BTCUSD, ETHUSD.
Please remember that the candlestick chart and price in the demo trading environment may differ from the live market value.