Dear users,
MEXC will list Choise (CHO) in the Innovation Zone and open trading for the CHO/USDT trading pair. The specific timeline is as shown below:
Deposit & Withdrawal:

Opened

CHO/USDT Trading:

2022-06-28 08:00 (UTC)
* Note: Prices may move greatly for projects listed in the Innovation Zone, please be cautious of the risks.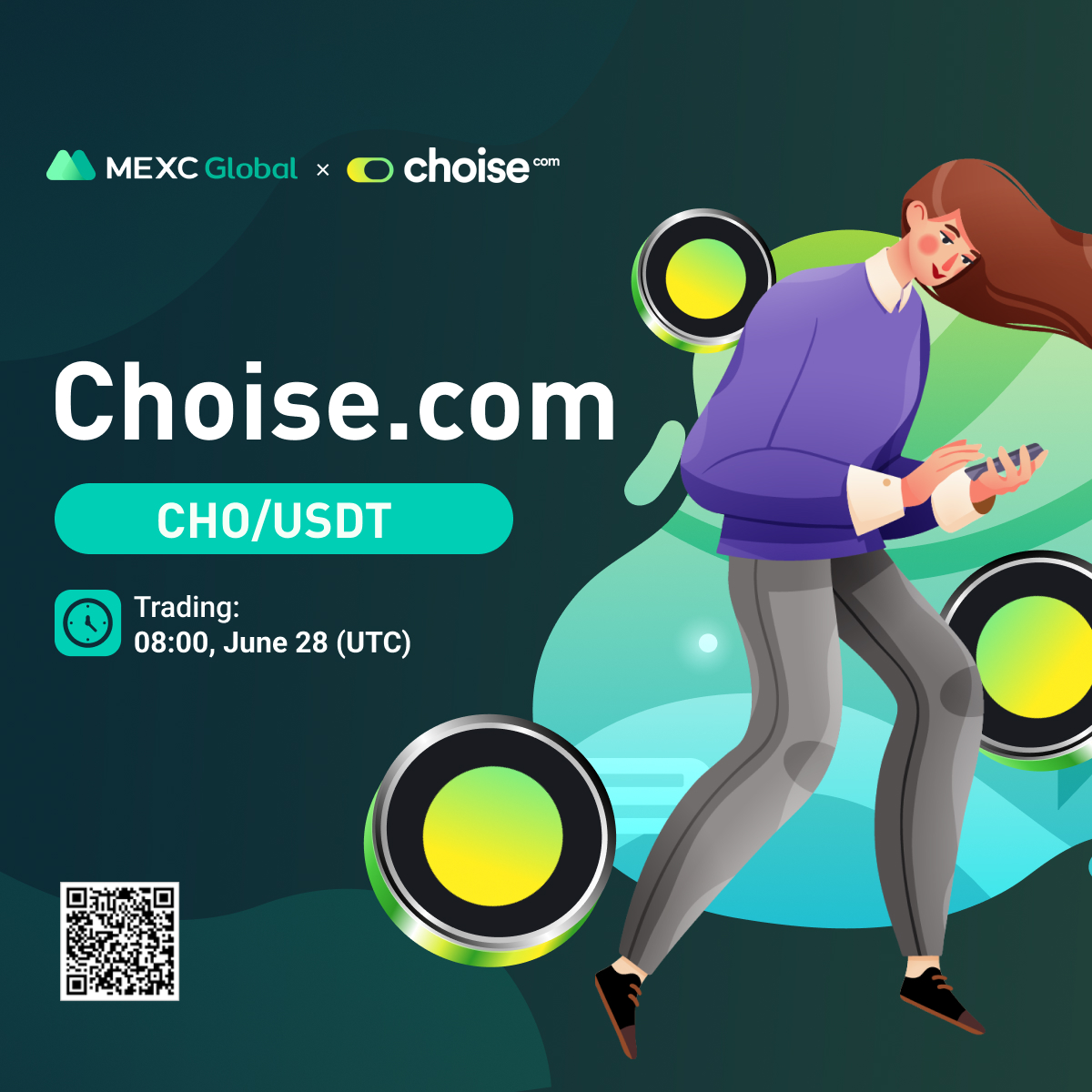 For more information regarding the Kickstarter event and project introduction of CHO, please refer to:
MEXC Kickstarter - Vote to Win Free 32,000 Choise (CHO) Airdrops!
Project Info
(This information is provided by the project team. Strictly for references only.)
Project Name: Choise.com (CHO)
Total Supply: 1,000,000,000 CHO
Official Website: http://www.choise.com/
Block Explorer (ERC-20):
https://etherscan.io/address/0xBBa39Fd2935d5769116ce38d46a71bde9cf03099
Twitter: https://twitter.com/ChoiseCom
Telegram: https://t.me/choise_com
Medium: https://choisecom.medium.com/
Project Brief Introduction:
Choise.com is the world's first MetaFi ecosystem that simplifies the use of DeFi products, making the process easy, reliable, and fool-proof.
Find us on:
Medium: https://medium.com/mexcglobal
Telegram: https://t.me/MEXCEnglish
MEXC trading: https://t.me/MEXCTradeofficial
Twitter: https://twitter.com/MEXC_Global
FacHNBook: https://www.facHNBook.com/mexcglobal
Discord: https://discord.gg/ttQSts4uWC
Instagram: https://www.instagram.com/mexcglobal/
Refer a friend to enjoy a high rebate; create your personalized invitation link today: https://www.MEXC.com/invite
Buy USDT Instantly here: https://otc.mexc.com/
Enjoy trading on MEXC.
The MEXC Team
28 June 2022