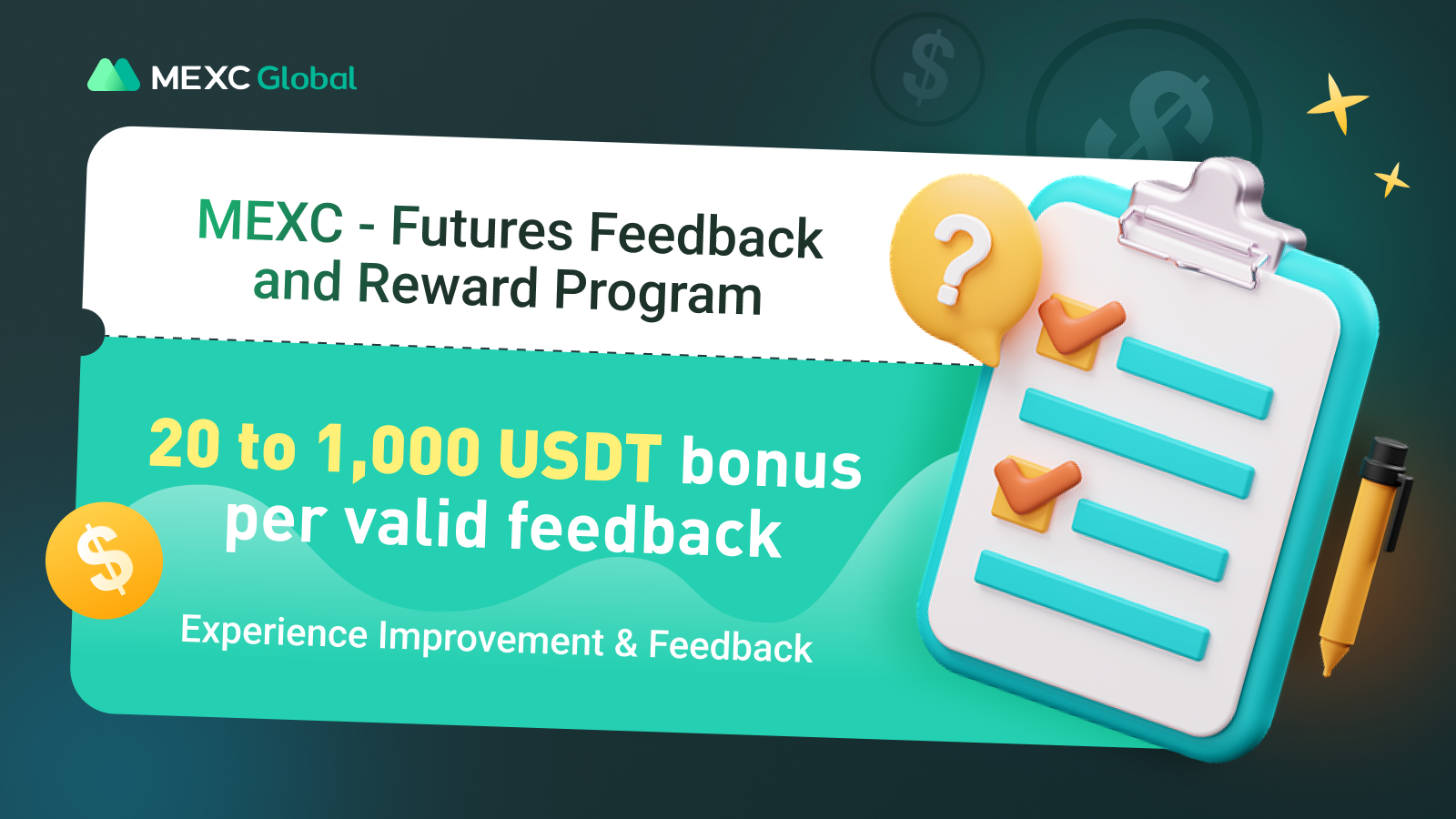 Dear User,
In order to strengthen the communication with our users for a deeper understanding of their needs and thoughts, MEXC Futures is delighted to announce the launch of the Feedback and Rewards Program, where users will be invited to work with us on the improvements of MEXC Futures.
Duration: Long-term
How to Join: https://forms.gle/2UeBnD9caW63fkAK7
Experience & feedback: In the Google Form, report any futures-related issues encountered in the process of using futures products or share your suggestions on how we can improve your user experience.
We will be selecting Outstanding Feedback collected via the forms, each selected user will be rewarded with futures bonus worth 20 - 1,000 USDT.
Notes:
MEXC reserves the right of final interpretation for the event.
Rewards will be issued by Monday of the following week.
Find us on
Telegram: https://t.me/MEXCEnglish
MEXC ETF: https://t.me/MEXCETFCommunity
MEXC Futures: https://t.me/MEXCFutures
MEXC Derivatives: https://twitter.com/MEXCDerivatives
Twitter: https://twitter.com/MEXC_Global
Facebook: https://www.facebook.com/mexcglobal
Instagram: https://www.instagram.com/mexcglobal/
Medium: https://medium.com/mexcglobal
Discord: https://discord.gg/agZNfksc2T
Buy USDT Instantly Here: https://otc.mexc.com/
Create your own referral link today and start inviting friends to enjoy great rebates:
Enjoy trading on MEXC.
The MEXC Team
5 July 2022