Dear users,
The session of Kickstarter for Virtual K-Pop Token(VKT) has concluded. Users have contributed a total of 47,475,616.25 MX to vote for VKT listing on MEXC!
Airdrop rewards have been distributed to users' accounts.
Thank you for participating!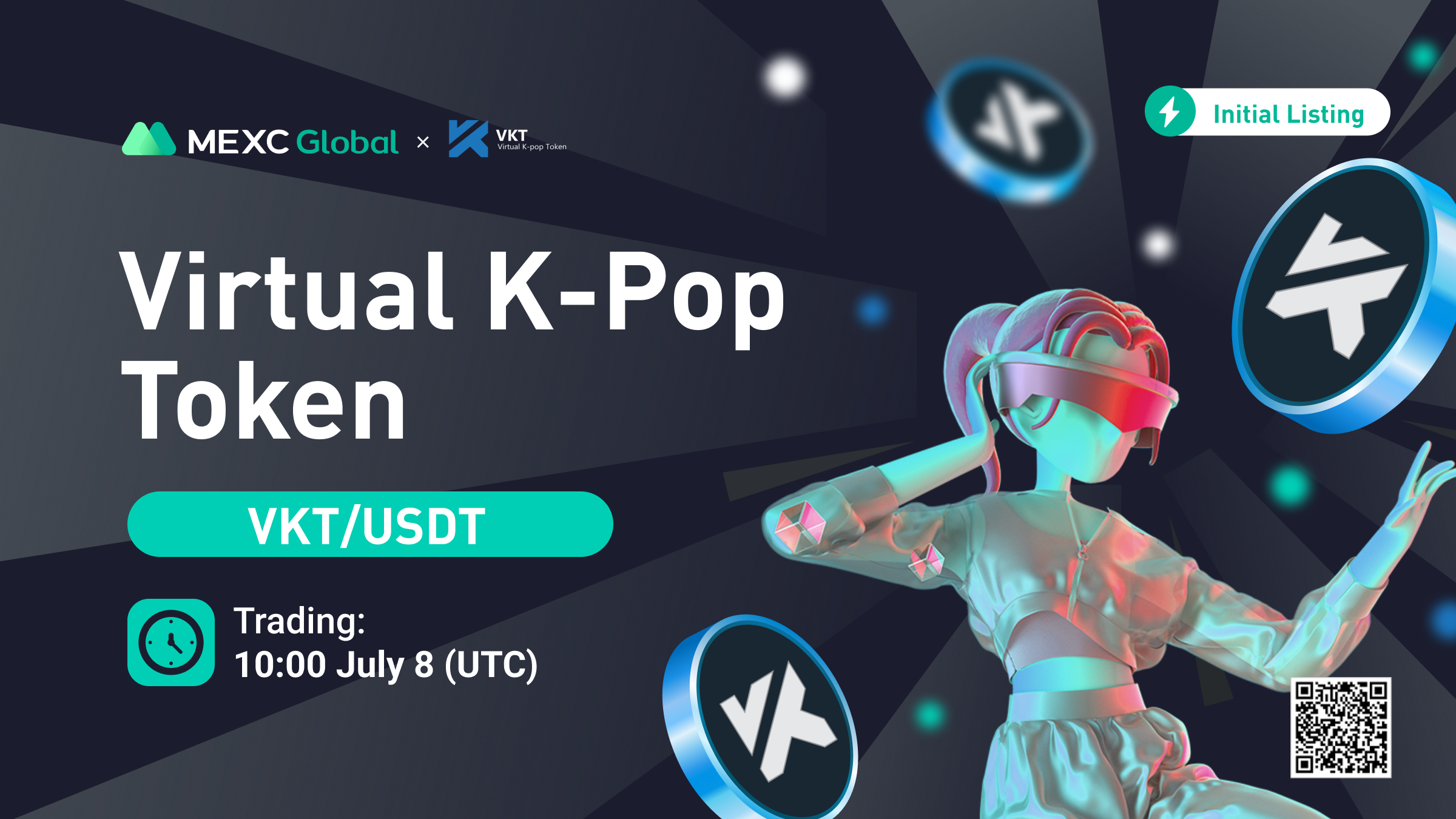 For more information regarding the Kickstarter event and project introduction of VKT, please refer to: [Initial Listing] MEXC Kickstarter - Vote to Win Free 4,000,000 Virtual K-Pop Token(VKT) Airdrops!
Risk Reminders
Users are strongly advised to do their own research before participating. Nothing herein shall be construed to be financial advice or recommendation to participate in the associated network. The price of the project token may fluctuate greatly due to market conditions and other factors. Withdrawal for the project token may be suspended (fully/partially) due to the token mechanism.
Find us on
Medium: https://medium.com/mexcglobal
Telegram: https://t.me/MEXCEnglish
MEXC trading: https://t.me/MEXCTradeofficial
Twitter: https://twitter.com/MEXC_Global
Facebook: https://www.facebook.com/mexcglobal
Discord: https://discord.gg/vs4r8Mr5A8
Instagram: https://www.instagram.com/mexcglobal/
Blog: https://blog.mexc.com/
Buy USDT Instantly here: https://otc.mexc.com/
Refer a friend to enjoy a high rebate, create your personalized invitation link today: https://www.mexc.com/invite
Enjoy trading on MEXC.
The MEXC Team
7 July 2022