Dear users,
MEXC will list BLOK/USDT trading pairs in the Innovation Zone. The specific timeline is as shown below:
Note: Prices may move greatly for projects listed in the Innovation Zone, please be cautious of the risks.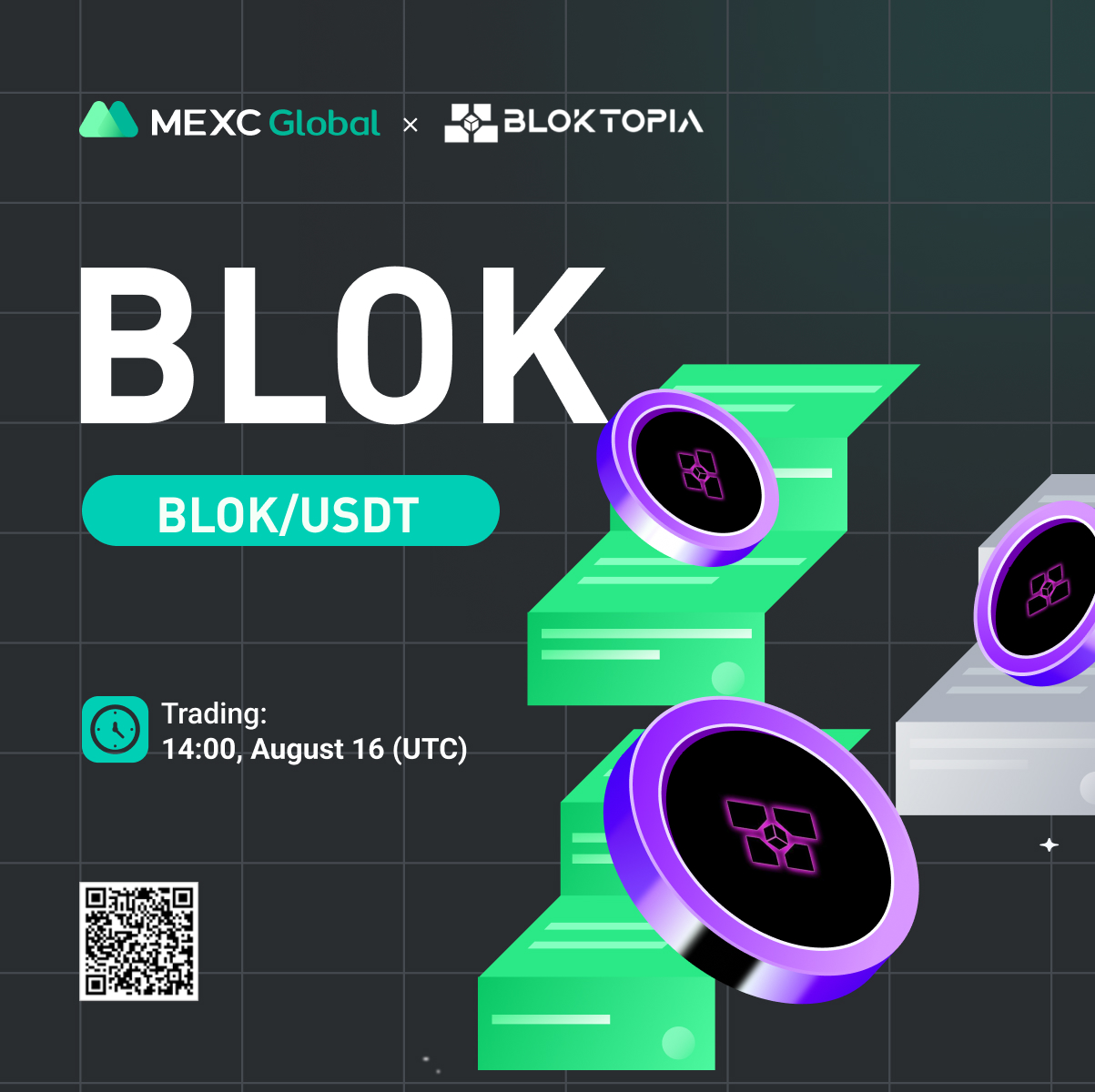 Project Info
(This information is provided by the project party. Strictly for references only.)
Project Name: Bloktopia (BLOK)
Total Supply: 200,000,000,000 BLOK
Official Website: https://www.bloktopia.com/
Block Explorer:
(Polygon) https://polygonscan.com/token/0x229b1b6c23ff8953d663c4cbb519717e323a0a84
(BEP-20) https://bscscan.com/address/0xA0d96fD642156FC7E964949642257b3572f10cD6
Telegram: https://t.me/BloktopiaChat
Twitter: https://twitter.com/bloktopia
Discord: https://discord.com/invite/P3xfqK4v
Medium: https://medium.com/@bloktopia
Project Brief Introduction
Developed in the Unity Engine, the Bloktopia Metaverse is a Skyscraper made up of 21 levels, to pay recognition to 21 million Bitcoin. Bloktopia contains everything that anyone will ever need to know about Cryptocurrency and NFTs.
Risk Reminders
Users are strongly advised to do their own research before participating. Nothing herein shall be construed as financial advice or recommendation to participate in the associated network. The price of the project token may fluctuate greatly due to market conditions and other factors. Withdrawal for the project token may be suspended (fully/partially) due to the token mechanism.
Find us on
Medium: https://medium.com/mexcglobal
Telegram: https://t.me/MEXCEnglish
MEXC trading: https://t.me/MEXCTradeofficial
Twitter: https://twitter.com/MEXC_Global
Facebook: https://www.facebook.com/mexcglobal
Discord: https://discord.gg/ttQSts4uWC
Instagram: https://www.instagram.com/mexcglobal/
Buy USDT Instantly here: https://otc.mexc.com/
Refer a friend to enjoy a high rebate, create your personalized invitation link today: https://www.mexc.com/invite
Enjoy trading on MEXC.
The MEXC Team
15 August 2022